Aria is a huge fan of baby dolls and spends hours playing with them. Just now she is really into boy dolls and I love that there is such a great variety out there. We were sent a new doll called Baby Wee which is so cute and funny. This doll differs for most in that it actually wees when it is given a drink from its bottle. It also coos, giggles and babbles away.
The doll itself is a hard bodied doll including its head. There are three dolls to collect in this series and this one is called Baby Wee Alex. He has blonde hair, blue eyes and a cute little blue robot t-shirt. He is sturdy and well made. His head, arms and legs are posable and move with ease. The bottle is pink and the lid comes off to fill with water. With the doll not having removable parts, it is suitable for younger children and is aimed at ages 18 months upwards which is great.
When you take Baby Wee out of the box you will need to unscrew the battery compartment on the dolls head. Inside you will see the on/off/try switch. It is set to the try switch just now so that the doll makes it's cute cooing noises while in the box. Set the doll to on and then put in your two AAA batteries. Screw the back of his head back on and he's good to go. Don't worry, you don't have to unscrew the doll's head each time you want to switch him off, he goes off automatically when he's not being played with, which is great.
Before feeding the baby, you need to preset the vacuum pump inside the doll. To do this, you need to fill up the baby's bottle with water. Then feed the doll. Underneath the nappy fastener, there is the pump value at the belly button. There are instructions in the box, which you should check, you pump it a few times and then the doll starts to wee. It takes a few attempts, but once it's done it's good to go.
As you can see it really does wee and it goes far. It's hilarious and such fun. Be careful though as the water does go far.
So, you feed baby Alex the water, making sure that the nappy is on and the fastener is pressed into his belly button, this is the trigger for the fountain of wee. Make sure it's clicked in and you need to remove it quickly or it'll wee in the nappy.  Remove the nappy and off he goes.
Resulting in a wet face, but look at that smile and giggle. It may not be the best picture, but it makes me smile and it captures the fun she is experiencing with this toy.
The nappy can get a little wet if the fastener isn't all the way in some of the wee goes on it. We simply put it over the radiator to dry and it was fine. It's thick and absorbs most of it rather than gets everything wet. I would recommend a towel when playing if your little one is young.
Aria, as you can see is a huge fan of Baby Wee Alex and has played with him for hours as a doll after the initial 500 times weeing. I love that it is an actual boy doll rather than just wearing blue clothing. It's something a little different and the noises he makes when drinking or giggling is fun too. He does cry, but if you pat him on the back he's fine again. He's simple to play with for younger kids, but older kids will get a lot of play out of him too. There are three different dolls to collect; Alex, Max and Nick. All priced with an RRP of £34.99. This would make a great gift and it a lot of fun too.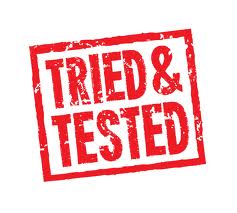 Disclaimer:- We received a Baby Wee doll for the purposes of this review, however, all thoughts and opinions are my own.