We are huge fans of Silver Cross and at the end of last year we received a gorgeous grey, Silver Cross Pioneer 5 in 1 Dolls Pram. It has been played with constantly as Aria loves it and it still looks great. It is featured also throughout this review, as we were sent the new Silver Cross Susie Interactive Doll which works on it's on, but works best with the Silver Cross Pram. Let us tell you all about it. 
Aria is a huge fan of baby dolls and will spend hours playing with them, nurturing and role-playing. Even with her friends. She'll shush the baby, feed it and push it around in its pram. With Silver Cross Susie, it takes role-playing to a whole new level. In the box, you will find the doll, a bottle and the interactive pram unit. Both the unit and the doll require AA batteries, which don't come included, but it doesn't stop the doll being played with, it only stops the interactive part. Susie comes clothed in a gorgeous cream and purple onesie with a matching hat. The Silver Cross logo embroidered on the front. The onesie is removable and is well made. Thick material with a good velcro fastening at the back.
The little box that comes with Susie goes looks like above. There is a little red light that flashes to say it's one. When Susie is switched on and the box is switched on, this allows her to know she is in the vicinity of her pram.
The device is designed with work with the Silver Cross Pioneer 5 in 1 Dolls Pram. Underneath the carriage, there is a little pocket. To be honest, I'd never noticed it before, until I read about this doll. The device is placed in there, as you can see above and fits in securely. We've never had it fall out no matter how much running and bumping about the pram takes. It is excellently designed.
The switch to switch Susie off and one is located just below her neck, so you will have to use the velcro to unfasten to switch it on. Once on, Susie will cry when she is hungry, needs to be winded and maybe just a hug. She can also giggle and talk. When she falls asleep in her pram, you can even hear her snoring gently, it is very cute.
When feeding Silver Cross Susie will tell you when she's had enough or if she wants more, she's very clever. There are times when she gets a sore tummy and she may need it rubbed or a little tickle under the arms will get a cute giggle from her. Silver Cross Susie really does encourage role play and interaction between the child and their doll. It is wonderful to watch.
I think the sweetest moment was when Aria put Susie into her beautiful Silver Cross pram and she said "Mummy, I love you" and Aria turned to me and said, "she loves me." It was so cute. The smile spread across her face. She knows she is in her pram with the sensor and she fits in perfectly.
Look at her all snug in her pram. And just look at how fab the pram is even after us having it for over 6 months. I would recommend this to anyone. It's well made and is in our living room, so it's well played with. Even the cat likes to sleep in there. She's not too keen on Susie when she cries though.
Aria just loves this doll and the interaction between them is a nice addition. The doll is well made and her clothes are nice. I am hoping you can buy some more for her at Christmas. I really enjoy the fact that the doll works well with the pram, it's a new way of interaction I've never seen before.
Aria is really enjoying playing with Silver Cross Susie and the extra feature unlocked with the Silver Cross Pioneer 5 in 1 Pram. It is a lot of fun and a gorgeous doll with an RRP of £44.99 it is not the cheapest of dolls, but one that will last years of playing. The doll and pram are available from Play Like Mum. They have a lovely range and the products are excellent. I am looking forward to taking the doll and pram out over the summer months.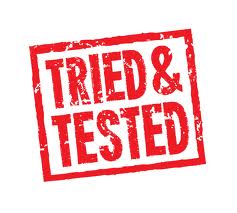 Disclaimer:- We were sent through a Silver Cross Susie doll for the purpose of this review, but all thoughts and opinions are my own.