We love the Royal Family here and Aria was born the same year that Prince George was born, so she's been very excitedly following his journey like her own. She was so excited to hear that he was expecting a baby brother and sister. Every day I got asked if the Royal baby had been born. The day came and "It's a boy!" Prince Louis was born. Aria wanted to be just like Prince George and Princess Charlotte and have a baby brother of her own.  Thankfully, Baby Annabell came to the rescue. Meet Aria's, Baby Annabell, baby brother. She loves him and of course, he's called baby Louis.
Isn't baby Louis the cutest? Baby Annabell's Baby Brother is a lovely doll, he looks great and he is interactive too. He comes with his own baby bottle which can be filled with water, a nappy, a dummy, bib and a little lamb locket with a photo of himself. The items are all well made and look the part. The doll is lovely. Soft bodied with a hard head.
As you can see Aria was delighted. The new baby brother comes with a beautiful soft sleepsuit and hat to match, which has a cute little print and the Baby Annabell logo. The bib matches the babygro, so it looks the part.
With a baby Prince, you've got to have a crown. She loved to decorate the crown. Now she's a little princess too. She wanted to look like Princess Charlotte.
Baby Annabell's baby brother is an interactive doll, which drinks water from his bottle. He even cries when it's time to be burped and has some wind. Once done, he is a bit happier and will giggle and gurgle away. He moves his mouth and makes the cutest noises when you play with him and trying to shush him to sleep. Can you believe he blinks too? Sucking his dummy looks and sounds so realistic too.  Just like a real baby.
When he drinks water, he had a piddling function. You can either use the nappy provided or a potty which is cool. The water is stored until you press the little blue heart symbol on his tummy. This will make baby brother piddle in the potty or nappy. His body is made of waterproof material so it won't ruin it.
Changing a nappy isn't as easy as it looks, but it's fun when it's your baby brother. The doll comes with one nappy, but I would recommend getting a few more, as they do get pretty wet if he drinks a lot of water.
Soothing him to sleep just like a real baby, by giving him a dummy or shushing him. He nods off and is quiet. To wake him up, lift him up to the upright position. And thankfully, he has an on-off button when your little one decides to leave the room. For the functions to work, the dolls require 3 x AA batteries which don't come included. You can still play with the doll without them, so play time can still be had straight away, but the cool interactive parts won't. We have played with him for over a month now and his batteries have lasted well so far.
He's been everywhere with us, even out for a ride in the car. I think we need to get a doll car seat, this doesn't look the safest, does it?
We are huge fans of baby Annabell dolls, they are well made and they last for years. The clothing is simple to take off and put on again. Plus you can buy lots of different accessories as well as additional outfits, meaning it's a toy you can grow over the years too. We really like the new addition of Baby Annabell Brother Doll and think he is very cute. We love the noises he makes and he really is life-like with the sounds and movements of his mouth. With the life-like feeding and piddling, it's a win with the kids.  He has a £49.99 RRP which might seem a bit steep, but I feel he is a great addition to our house and one that has been played with a lot. The dolls look as good as the day we took him out the box and he's a lot of fun. Aria loves her baby Louis, so that's a win with me.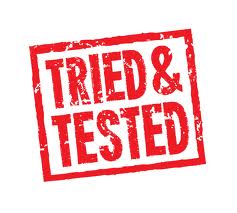 Disclaimer:- We were sent a Baby Annabell Baby Brother for the purpose of this review, but all thoughts and opinions are my own.