As per of May's month of blogger board game club, we were sent not one, but two board games to try out. The first being Ticket to Ride: First Journey and the second was Codenames Pictures.  Both games were very different but both enjoyable. Which one do you think you'd like? Find out our thoughts on both below.
Ticket To Ride: First Journey is adapted from the more grown-up version of it. I've not played it, but have been told it is a good one.  Ticket to Ride looks like such a fab board game and the kids couldn't wait to play. It does need some basic setup and once it's done, you are ready to go.
What comes in the Ticket To Ride: First Journey box is 4 bags of 80 different coloured train carriages, the game board, set of instructions, train
cards,  ticket cards, bonus cards and 1 Golden Ticket card.
The game itself is pretty straightforward and even young kids can join in, they might need a bit of supervision, but the game is so much fun. Each player takes their turn and draws two cards off the train deck or claim a route. The map looks great with lots of details of the capital cities, using photos to help those who might not read as well.
The idea is to build a railroad spanning Europe constructing train lines from city to city. You are given a bag full of train carriages to mark your routes and receive ticket cards that give you the places you need to build routes to and from. Next, is to collect train cards of the various different colours. Once you have collected enough cards of the one colour, now you can use them to buy a route of that specific colour on the board.
Players will quickly figure out that you can block others from getting where they need to go. A route can only be claimed by one player, you need to find another way around if need be.
The game revolves around earning tickets to complete routes. The first person to complete 6 routes is the winner. We have enjoyed playing this game as a family and love that all the kids of different ages could play. It's a game you can take and play when on holiday or after dinner on a Sunday evening. It is a game of strategy,  but simple to play. A fun family game.
Next up is Codenames Pictures, another game that has been designed for kids from it's bigger brother version. It is a great little game, aimed at ages 10 plus. The objective of Codenames Pictures is for the team to find all their agents first wins.
Within the box, you get agent cards, code cards and double-sided picture cards. Players divide into two teams and one of the team members should be selected as spymaster. Both of the spymasters have to sit beside each other with the rest of the team on the other side of the table.
The picture cards are then placed in a 5 x 4 grid style in front. The spymasters take out 1 code card and put it in the cardholder like above. The code card shows where their agents are located within the grid.  You will notice on the code card that there is a colour indicator, which can be blue or red. This determines which team will go first. This is important as the team that goes first has a total of eight agents to find and the other has only seven to find. Once you have the grid all setup and the spymasters know their agents, it's time to get on and play the game.
When it is your team's tun, the spymaster for your team can give you a one-word clue and a number. The number will refer to the number of picture cards that relate to the clue. This may help your team to hopefully find one or more of their agents in the quest. So if they said say animal and 3, this would relate that there are 3 cards that relate to the animal clue that was given. They are not allowed to give any further clues on this turn. The team will discuss and once they think they know the picture card relating to their agent they touch the card.
Next, it's the turn of the spymaster. I do like playing that part if I am honest, but trying to guess is also a good side to be on. The spymaster person places a blue or red agent card or an innocent bystander, or assassin board over the selected card. If the car is one of their's they go on to pick another one. They can keep going as long as they are guessing correctly. If not it moves to the other team. If the card is the assassin then it moves to the other team also.
The play keeps going until one of the teams have found all the agents or uncovers the assassin. We are really enjoying this game, it is one that all the family can play and younger members can be helped to be on the team. The pictures make it simple to play and it's a lot of fun. One game is never enough. And everyone wants to be the Spymaster, I included. It's good for 2 to 8 players so makes it an all the family type game or just a few. It's a great game to take on the go and one we will take next time we go on a caravan holiday. If you are a family of boardgame lovers like us, you will love this game.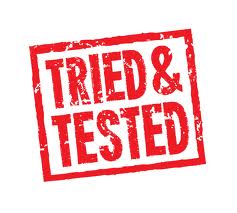 Disclaimer:- As a member of the Blogger Board Game Club I was sent these titles for review purposes. All words and opinions are my own.