We love going out for dinner as a family. Eating dinner together isn't something we get to do every day, so we make the most of it when we can. And going out for dinner is an extra treat. The kids love all different kinds of food and we have a new "Hub" that is opened near us with some lovely new restaurants and one is Chiquito. I have eaten here a few times, but the kids hadn't and I wish we'd taken them sooner.
For those that haven't been before Chiquito is a fantastic laid back vibe with a Mexican flair and flavour. It is great for kids with their Mexican hat, activity sheets and frozen drinks. I love that the activity sheets are great for learning and fun for older kids too. We chatted about them, finding all the words with Tyler and Aria had some fun learning her words too. We really enjoyed it while we had our short wait for our food. The staff are great with kids too and made them feel extra special.
Chiquito has an extensive kids menu as well as a gluten-free menu. It has something to suit the whole family. The Tex Mex flavours have something for everyone.
Aria was delighted with her frozen strawberry mocktail. What is it with kids and slushies? They love them right?
Aria chose a delicious burger. I did like that you can choose alternative sides from veggies to beans to chips. As it was a treat, we skipped the veg on this occasion. She loved it and it was a good size portion for her.
Tyler had some delicious chicken skewers. They were chicken skewered with peppers. He has some beans and chips with his dinner. He really enjoyed them and even ate the peppers. I was amazed. They all like veg, but things like peppers aren't usually enjoyed until an adult, well in my experience, anyway.
Lucas had the biggest kids pizza I've ever seen. Now, this is good as he has a huge appetite since he never sits still. He really enjoyed it and I know, rice might not be the choice of everyone, but he loves it. You never know, it's maybe the way to go.
Hubby had the Gluten-Free fajitas, how awesome do they look? They even came with gluten-free wraps. He certainly didn't feel left out and with all those lovely colours and flavours.
I saved the best for last. I had the tastiest and decedent Chiquito chimichanga. It was soooo good. In fact, I could really do this again. I need to go again soon.
We were in our own booth, so I didn't need to worry about the kids. They laughed, joked and we really had the best time. Lots of fun and laughter together as a family. The bond growing stronger with every bite. I think you can see on Aria's face how much she loved it.
The food went down a treat, with it's fresh made taste. Not only is the food good, but the restaurant has a lovely vibe about it. The decor is bright and interesting with lots of little pieces that make great talking points.
You can't go out for dinner and not have dessert, right? The kids all chose these mouth-watering brownies. There was not even a crumb left on their plate. I do love their style of plates too, fab aren't they?
Robert went for the Gluten-Free crumble. He seemed to enjoy it. Crumble isn't my choice of dessert, but it seems to be his.
When in Chiquito's you have to have the churros. They are amazing and definitely one of my favourite desserts. Churros are deep fried dough sticks that are coated in sugar and cinnamon. They come with little dipping post and are just the best. My best friend and I even go there just to get churros before we go to the cinema. They are the best dessert.
I finished the meal off with a cocktail. They have such a fantastic cocktail menu, in face Robert and I went back a week later for another meal during our date night and had some more cocktails. This is an Amaretto Sour and it was very tasty.
We had such a lovely time out together. The laid-back atmosphere, the outstanding food and fantastic staff made it thoroughly enjoyable. I would highly recommend Chiquito for dinner. They also do lunch and breakfast. I have still to try the breakfast menu. You can book online making it easier and you can also check out the range of food they supply. We have been back since I did this review, it is that good. What are you waiting for, you need to make a trip to Chiquito.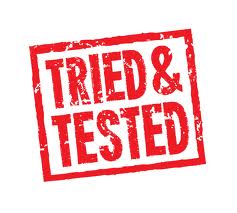 Disclaimer:- We were given a complimentary meal for the purposes of this review, but all thoughts and opinions are my own, plus I've been back and been many times, it's fab.