We are HUGE LOL Surprise! fans in this house, especially little miss, she loves nothing more than unboxing these. When we were sent the LOL Surprise! Pearl Surprise which is a limited edition, Aria may have squealed with excitement when it arrived and we just HAD to open it straight away!
As you can see in the above picture, this particular LOL Surprise! is particularly huge. It isn't ball shaped like the others, this is a half circle with a flat side, which comes into effect as you will see below.
In true LOL Surprise! a style you can unzip the plastic. Once inside you are presented with this exciting scene. There are 6 shimmering and shiny pearls inside before you even reach the cool surprise.
 The outer casing is a gorgeous turquoise colour and inside it's all sparkly. A perfect mermaid sight.
They are simple and easy to open and lots of fun in anticipation of what is inside.
Inside each of the pearls are an accessory for your LOL doll. The pearls can be kept for storing the accessories in. How fab are these? Two cute little outfits for a mermaid and two pairs of shoes. I love that they are split for ease of removal and putting on outfits for little kids.
Lift out the pearl casing and it reveals the shell. Now the fun begins.
The bottom flat part is imprinted with the L.O.L. Surprise! logo and underneath the shell is a sticker of the LOL! dolls. A big and lil sister. You can use the sticker to put wherever you want. We stuck ours to the pearl casing.
 The reason the outer casing is flat on one side is so that you can set it up like this. Fill it partially with water, don't overfill or it will spill over the top.
Unwrap that humongous shell-shaped bath bomb and let the fizzing begin. How fabulous does this look? It is incredible and looks amazing. I've never seen one fizz so much.
It continued to fizz for quite some time and Aria had her hands in it. It is fine, but not recommended to use in the bath as it may dye. This is the same for hands and surrounding areas. Most of the bath bomb fizzed off,  but there were a few bits we helped along the way.
Inside the bath bomb is a beautiful clamshell. What will be inside?
Three exciting little packages.
It is all very exciting. I love the way you still get the layer-by-layer surprises which L.O.L. Surprise! has become known, but now with a cool mermaid twist.
Inside the cute little packets were a LOL Doll and a Lil Sister doll and the LOL bottle. How adorable are they?
The LOL Surprise! doll can stand up in her own little clamshell and here she is sporting one of her adorable outfits. We just love her.
Put in since fresh water into the bowl and find out if she will colour change, cry, wee or spit. This one is a spitter, how nice. Not only that if you look closely you can see her skin develops a lovely tattoo effect, a bit like a mermaid in the water. Such a cool surprise.
The Lil sister dolls hair and dummy change colour too. The excitement was all too much. But, honestly, this was such fun and took us about 3/4 hour to go from opening to the colour change effect so it does last a while and is great to see their wee faces. The pearl case can be used to store your LOL Surprise! doll collection and take them about with the cool handle when it closes up.
We loved this so much and the bath bomb surprise adds an extra wow-factor. Any LOL Surprise! doll fans would adore this. Obviously, it is a bit more expensive than the normal dolls, but with an RRP of £29.99 I think it is good value for everything that you get; two dolls, two outfits, the fun of the bath bomb and the carry case, plus the shell. What do you think?
We've already reviewed several products from the LOL Surprise! range  LOL Surprise! Series 2 and LOL Surprise! Confetti Pop And Lil Sisters and we thought we loved that latter, but the Pearl Surprise is the best.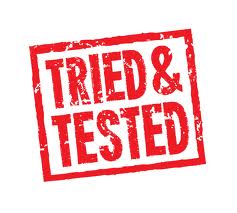 Disclaimer:- We were sent a LOL Surprise! Pearl Surprise for the purpose of this review, but all thoughts and opinions are my own.