I know it's not the summer holidays when you'd normally be writing about labelling clothes, but having kids that constantly grow, lose things and need new things throughout the school year, means that the clothes still need to be labelled throughout the school year. And not just clothing. Everything and anything that leaves the house or even in the house needs labelling it would seem when there is more than one child involved. So, when I was contacted by the lovely Labels4Kids I thought I'd put them to the test.
I have 3 kids, all now at primary and one in their last year. You'd really think as they get older that you wouldn't need to label things as much, nope, it seems to get worse. Jumpers are used as goalposts and get left. Pencil cases get left under desks, lunch boxes end up goodness knows where. With the little ones; cardigans are often left over the chair, gym shorts are found on the floor and there have even been some left behind trainers, really? Did they go home barefoot? The poor teachers have a plethora of lost property with no-one willing to claim it because it's not labelled with whomever's name. I'm not the only one who faces these problems.
We were sent the Stick on Clothing Labels Pack. This is such a fabulous pack and great value for money at £24.99. It contains 26 shoe labels, which have transparent covers to protect against perspiration. They have thought of everything and this would cover 13 pairs of shoes. Which is great as ours have their outdoor ones and change to indoor ones once they get to school. I put the label on as above, but don't have the transparent covers on as the picture didn't show very well. The shoe ones are the semi-circle ones in the picture at the top. But, they do work well and the boys even have them in their stinky football boots and they've not come off yet.
There is 30 stick on clothing labels in the pack. These stick straight onto clothes, I stick them on to the labels. They are simple, easy to use and don't come off in washing machines and tumble driers. It isn't indefinitely, but they do last 30 washes. Which I think is impressive.
Also in the pack, there are 26 small name labels to stick on lunch boxes, water bottles, etc. These are dishwasher and microwave safe. We've had this one on Aria's lunch box for over a month now and it's been used every day and washed. Still looks good. I am impressed. I wasn't sure what to expect from stickers and you are always wary of them going into the water, but it didn't seem to be a problem.
The last items in the pack at 2 awesome bag tags. These are fantastic for school bags, football bags, gym bags, etc. They attached to the zip and away you go. No falling off and it's sturdy too. They come in a variety of colours and you can choose the picture of what to put on it too. I really like these and think they are an excellent idea. You have no idea how many Primary 1's have a trolls school bag. Simple to find now!
Now, Labels4Kids don't just do labels, no, they also do a whole range of personalised items, from Lego to my favourite Personalised Books. When my oldest was younger we bought him a personalised book for Christmas it has his name, his brother and cousins in it. He still loves it being read at Christmas and Aria has loved it too. I've had to change the names when reading as she wasn't born at the time. Tyler had a personalised Peppa Pig one when he was starting nursery and loved it. Aria loves to sing and love nursery Rhymes, so there was no better book for her than this personalised nursery rhymes book. She absolutely adores it, I cannot tell you. So much so that I have read it at least once, every night for a month and a half now. Yes!
Inside of the Personalised book. It makes a wonderful book for kids to keep and go back to again and again. At £9.99 they are perfect as a gift for any occasion. Especially things like Christenings, etc that you really don't know what to buy for the baby.
The book is designed well and the cover and pages have fantastic illustrations. I thought it would just be nursery rhymes, but it is actually a story that incorporates your child and the nursery rhymes around it. Your child is the hero and saves the day, which they love. I have tried to show this in these two pages. You see how the story is formed and also the Humpty Dumpty nursery rhyme. It is really well done and Aria loves spotting her name and her wee face lights up.
Aria is learning to read and loved picking out all the common words and having a go at this herself. With them being familiar nursery rhymes she could sing and follow the words. It really has been a pleasure and a joy to have this book. I only wish I'd gotten it sooner.
I think Labels4Kids is a fantastic company with a wide variety of useful items and gifts. They even have a 100% money back guarantee, you can't argue with that. What have you got to lose? With all the labels you get in the one pack, it is excellent value for money. They last well and they look great. The personalised books, they have been a huge hit for us for many years and I will be buying more. There are so many things you can do with the labels too, kids just love sticker don't they. If you wanted to use one back for more than one child, you could just get their surname put on them, but if they are anything like mine, they'll need a set each. I can see them lasting for a couple of school years too. These get a huge thumbs up from all of us here.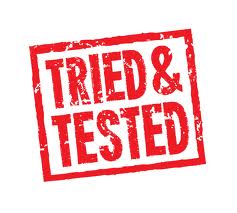 Disclaimer:- We were provided with a pack of labels and a personalised book. I have bought several of the books myself, but all opinions are my own.