Aria is looking more grown up by the day and having just had her 5th birthday we thought it was a good time to get her, her first piece of jewellery. Now, she's had some play rings and necklaces before, but those are just dressing up toys. Today, she received her first piece of real jewellery, a piece personalised for her and one that I am sure she will keep for many years to come. We let Aria have a look at the Molly Brown London website and she chose a beautiful Personalised Grape Jelly Bean Necklace, it is stunning and the colour really suits her.
The Personalised Grape Jelly Bean Necklace features a beautiful silver charm, a wish charm which can be personalised with your child's initial. We got a little A put on hers. It's so sweet. You can choose from a heart, star or circle. We went for a little heart and love it. The engraving service is complimentary, so no need to worry about adding any additional costs onto the jewellery.  The jelly bean comes in various different colours also. I can see Aria asking for more to match different outfits as she gets older.
All Molly Brown London Jewellery comes beautifully gift wrapped and looks wonderful when it arrives and you open it up. It really is a treat. This too is complimentary and would make a great gift for any little girl.
We really love this. The delicateness of the chain is lovely and it's well made. It is bright and looks striking against her red hair. I love how well made the chain is in the catch, the jelly bean isn't delicate either and I don't need to worry about it breaking or coming off while she is playing or running around. We wanted something beautiful, but durable and we have found it.
As you can see Aria loves her new necklace and I have been looking at their stunning charm bracelets, there is so much to chose from. I am wondering if I can get one to fit myself. The little lockets are another piece of jewellery that I love on their site, but this is one I'd like to get when she is a little older when she knows the type of picture she would put in there. All of their jewellery is something that would make a wonderful keepsake, something to have forever.
If you are looking to get a piece of jewellery for your little one I would highly recommend Molly Brown London, not only are their prices reasonable, everything comes beautifully wrapped making it extra special. They look great, are well made and are something that any little girl would love. The quality is exceptional and we truly love this. We will be back to buy some more, they would make a lovely gift for a special occasion.
What do you think of the Personalised Grape Jelly Bean Necklace that Aria chose?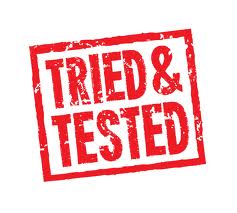 Disclaimer:- We were sent the necklace from Molly Brown for the purpose of this review, however, all opinions and words are my own.