Any readers will know that I vigilant about what my children view and access on their devices, I share my tips for Keeping Kids Safe Online. Now, that doesn't mean I don't want them to have access to Apps and technology, the opposite in fact. Technology can be great for opening doors for kids to STEM projects and a fantastic resource to help with education. This is why I am loving Wonder World Apps for kids, especially their Wonder Farm app. These apps are safe, secure, no adverts and a great price. Not only that, once they are downloaded there are no further in-app purchases, I know as a parent I hate through and you don't need to have internet access to play the app. Perfect for travelling or when out and about. 
The team behind these apps are a Scottish based company which run very successful soft plays in Scotland. They have invested the time and money into what children enjoy playing with and how to keep them engaged while learning. The Wonder Farm App, in particular, is one that through play children can develop development skills at a young age from counting, shape and colour recognition, all while having fun. This is the best way for children to learn and take it in.
The screens are bright and colourful and enticing for kids. There are 4 different sections accessed from the main page. Parents can find out more about the app by clicking on the parent section from the home button. Feed the Pig is the first game Aria tried. This game is all about introducing kids to shapes and matching them via the food that falls from the sky. The cute little pig shows the shape of the food he'd most like to eat just about his head. The child then has to click and move the food that matches the shape. It's fun and it's cute. The pig was my favourite as I thought it was particularly cute.
The next one we tried was colouring in the cow. This game is a fun colouring game, where they can colour the cow in any colour they like. It's split into large chunks making it simple to tap on a colour and the part the child wants to colour. It can be changed, amended or re-did over and over again. However, each time a part is coloured the cow becomes animated and comes to life. It really adds a new colour to the simple colouring app. Have fun while learning colours. Aria wanted to try to copy the one from the main screen initially in terms of colours, but then had much more fun making a rainbow cow and why not?
Learning to count can be a tricky one for kids, some pick it up with ease and others find it a little difficult to get their head around. This app has it covered with Count the Sheep. Count the sheep allows for the child to help with sheep over the fence to eat some tasty grass. The child can add sheep to the field or take them away, but the amount will always alter allowing the child to count and to associate it with the correct number. Aria loves adding and subtracting, from a young age she's added toys and removed some working it out. It'sdefinitelyy her strong point. She's really enjoyed playing with this. It is perfect for those that it has clicked with and those it hasn't.
Aria's favourite part of this app is Singing Chickens. She loves music and to sing, this app allows the child to play a tune like they are on a keyboard. It looks great, lots of fun and the chickens stand on a keyboard. The keys light up with a sequence and the child has to follow the sequence to allow them to play a popular tune, "Old MacDonald Had a Farm" of course. It is a lot of fun. I have to admit I enjoyed playing this myself. There is even a free play bit, where the kid can play their own tunes. We've been playing with this all weekend.
This app is great for keeping kids amused and knowing that it is safe to use. A fab little app to make learning fun and it's available on iTunes and google play store at 99p. A great little filler for half-term. We have really enjoyed trying out this game and it's one I feel comfortable with Aria playing, great little price and nothing to worry about. With different options, there is something for everyone and the singing chickens is one we will go back to.
Wonder World Apps have a few others apps that are worthwhile checking out for kids. There is a Kitty Dress Up one, which is a fun little one for dressing up and it's free. The kid picks a cat and dresses it up in all different combinations of funny clothing, backgrounds, toys, etc. It's simple, fun and looks exciting. I remember spending hours as a child playing dress up with my little cardboard cutouts, this is the next generation.
The last app they have is called Wonder World Creator. This allows kids to make and create their own character, dressing them up and adding them to pictures. There are lots of different options and clothing to use and try. They can make any number of different characters, to look like themselves or maybe a tv character.  It's a quirky and fun wee app.
We are really enjoying these apps and I would highly recommend these for toddlers, pre-school or new age kids like Aria. She's just turned 5 and they have been great for helping gain confidence at moving around an app without supervision and her math skills. I'd love to know what you think if you've used them?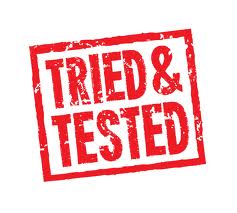 Disclaimer:- This post was done in collaboration with Wonder World Apps, but all thoughts and opinions are my own.