Anyone who knows me knows I love vampires and it seems to have rubbed off on my kids, both my little two loves vampires and when the new Vampirina tv show came on Disney Junior, they were hooked. We all love it and the theme tune is so catchy too. Have you seen it? We'd love to know what you think. Vampirina is based on the Vampirina Ballerina book series written by Anne Marie Pace and is so much fun like that show. The show is about Vee Hauntley, who moves into Pennsylvania from, of course, Transylvania with her parents when they open a fabulous B and B for visiting ghouls and goblins. Vee is trying to meet new friends and have some fun adventures along the way. You can't have a fantastic tv show for kids like this without having some fabulous toys to go with it. The toys are by Flair, which is of course well made. Here are the toys we have been trying out.
First up is this awesome Vampirina Spookylele and Gloves. This is awesome for little music lovers and looks just like Vampirina's on the show. The Spookylele is activated by pressing the buttons and it lights up and plays some fantastic tunes. It even comes with cool gloves that remind me of the 80s.
Aria absolutely loved this and it is so much fun. It looks great, sounds great and is sturdy. Little ones will love to play just like their friend Vee. At £22.99 I think this is excellent value for money and it can be switched off too.
Figures have always been a hit with my youngest two, who love to role play and let their imagination take over. This is Vampirina Bat-Tastic Talking Vee and Wolfie. Just how cute is Wolfie? This doll is a lot bigger than I thought to stand at 30cm. The wings pop out when pressed and you manually put them back in. They light up too. I was worried they might be flimsy or break, but it's been played with loads without any issues. This is one sturdy toy.
The doll can be put into flying mode, and the sounds of her flying are heard. They are so cute. To hear Vee talk, you click on the necklace and she says some wonderful and fun phrases all featured in the show. She comes with a fantastic dress, her boots and well-known hairstyle from the show. Wolfie is such a fun extra. This comes with a hefty price tag of £44.99 but it does do a lot and is well made, it's not a flimsy toy and a fan of the show will absolutely love this.
Next on our favourites list of Vampirina toys is Hauntley's Mobile. If you've seen the show you'll know that this is just like the vehicle in the show. The car is a wonderful car that your child can drive around and has lights, sounds and music to go with the toy. Vee comes with the car and is movable and poseable to extend the play with this cool set.
The setup opens out at the back to transform into a super cool moonlit movie theatre, how fab is that. Vee can sit at her coffin-shaped table and popcorn. Lots of fun with this set and the sounds are enjoyable. At £29.99 I think this is a great wee set and a lot of fun and has been played with by all the kids.
Figures are a huge favourite with kids and allow them to act out their favourite scenes from their favourite shows. This is the Ghoul Girl Doll, standing at 15cm she is moveable and poseable. Her backpack even removes. Aria loved taking her backpack off and put it on again. At £9.99 she's a great little toy.
Other little sets available are Best Ghoul Friends Figures. Each little set has an 8cm poseable figure. They come in either Vampirina or her friend Poppy. They have extra features where they have Ghoul Glow magic and when you place your cute little figure on the Ghoul Glow Chamber Playset, this is sold separately and already on Aria's Christmas list, you hear extra sounds and what your figure glow in a special kind of way. There are a total of 3 sets to collect and at only £7.99 they make a great little gift for any little fan to act out their favourite show.
The favourite Vampirina toy that we received to review was the Rock n' Ghoul Microphone. This is such fun. You press the button and it lights up and plays music from our favourite show. How fab is that.
Aria absolutely loved singing along with the songs. There are cute little bat wings that stick out of the mic adding to the vampiretastic design.
It's simple, it's fun and at only £6.99 it will bring a lot of joy to many a Vampirina fan. There are a set of figures from the show available at £29.99 with all the characters. It is a great little set and would make a fantastic gift.
After all that fun we are tired out. We have absolutely loved the Vampirina toys. They are available now by Flair and we highly recommend them. They are well made, poseable and so much fun. Have you seen the show? It is one of our favourites.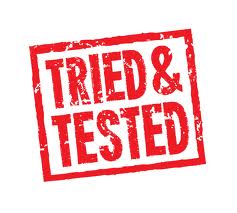 Disclaimer:- We received some awesome Vampirina toys for the purpose of this post, but all thoughts and opinions are my own.