I am very much a visual person. I love pictures and I love writing. I picture things in my head and I make them come alive, well sort of. Photos on Instagram, you will see how many skies and tree I have on there. Pinterest and pictures on the wall help me with feeling inspired. When I came across Desenio, I knew I had to have some of their artwork in my life. They have such a wide range and is an incredible value.
What I found about Desenio, is that they have been about since 2010 and have been hugely successful since. Their artwork is priced so that it appeals to any budget, allowing you to have sophisticated artwork at home that can really change the look of a room. Simply and cheaply.
Ordering from Desenio is simple and easy. Go to their site, select the artwork you want, the size you want and frame. There are different frames to suit your decor. I went with the black frames for the ones in the living room and boys room and a white smaller frame for the one in Little Miss room. They arrive within a few days in a well-packaged box. The artwork comes stored in a lovely little tube with a thank you sticker, which I thought was a lovely touch.
The frames come with a plastic covering on the clear part, which is like a perspex rather than glass. This makes me happy when it comes to the boys playing football indoors. Much safer. You take the plastic off, put the artwork in and them seal the back with the backboard as above. It keeps the artwork secure and allows for freestanding in the smaller frames, and portrait or landscape hanging on the wall.
Even if you don't want some artwork, the frames are fantastic or if you don't want frames and want to use the artwork as posters, you can add them to your wall. For my pug obsessed oldest, I went for a sweet little pug puppy artwork to brighten up their room It's on a dark wall, but works well. For my little one, I went with a small, white frame. I chose an I love you to the moon and back poster. This is perfect for her as it's just above her bed and she says it every night.
In the living room, the decor is grey and black. I chose a tree in the mist picture for in the corner of the room. I just love trees and mist, I may be a little obsessed. It is in the corner where my desk is. I do most of my writing here and there may be some trees and mist feature in my current work in progress novel. The perfect inspiration and it looks fantastic.
The dandelion clocks are my all time favourite. I love these. One day I will get a tattoo of these too. Striking, simple and beautiful aren't they? Dandelion clocks just remind me of how delicate life is and also that we can fly in the wind. These look fantastic in my living room on my feature wall with the shimmering tree wallpaper. I purchased all the artwork for £100, which is a great value and I love them. The quality is exceptional and the choice is vast. We will be back for more.
Discount Code
I have a super exciting off for my readers, I have a  discount code to share which makes shopping at Desenio even better. Use the code "susankmann" which gives 25% off posters* between 20th – 22nd February. 
*Except for handpicked-/collaboration posters and frame. Why not get browsing and buy some now. They are awesome.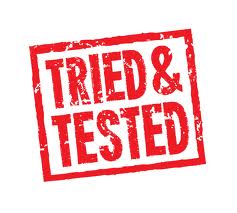 Disclaimer:- I was given a voucher for the artwork, but also purchased some of my own. All words and opinions are my own and love these.