You know how much I love to read and how much I love to encourage my kids to read. So when Harper Collins sent us a huge bundle of their favourite books from their gift guide, 12 in total, we were really excited. They ranged from ages 0-11 which is the perfect age for my kids being almost 5 to almost 11, on Christmas Eve in fact. Why not give the gift of books this Christmas, don't they look good? It's not too late to order some of these beauties and have them under your Christmas tree.
The first thing I noticed about the books is how bright and colourful they all are. Now, I know you shouldn't judge a book by its cover, but a nice cover is enticing, especially when it comes to kids.
The first one we checked out was Boogie Bear by David Williams. This was a new one to me. We know about the fantastic kids books that David Williams writes, but this was the first for younger readers that I'd come across. I gave this to Aria and she thought it was fantastic. Funny and she became engrossed in the story about the polar bear who ends up in the wrong place. The pictures are engaging and we really enjoyed this one. It is a lovely hardbacked book to read independently or be read aloud by parents and carers.
Kevin by Rob Biddulph was one that caught our high. What lovely colours and it's a sweet wee tale about Sid and Kevin. A lovely story about an imaginary friend. This one is great for reading independently and for reading to kids. We read this one together and I really loved the story in this one. This has gorgeous illustrations and would make a great gift.
Bing's Christmas Wish. For those not aware of Bing, he's a cute little bunny who has his own tv show nowadays with Flop. In this story, they are preparing for Christmas. It's cute and this is one that I will be adding to my little cousin's wee boys Christmas gift. Being a board book, it's great for little hands.
Here We Are (Notes For Living On planet Earth) by Oliver Jeffers. We have quite a few Oliver Jeffers books and his story and illustrations always astound me. I love reading these books at bedtime. This one my little girl loves as did the boys when they listened in. The star constellations were my little boys favourite.  It has beautiful illustrations and is a New York Times Bestseller. This would make a gorgeous gift, just look at those illustrations.
Tyler's favourite out the set was Sunk! by Rob Biddulph. He loved that it was about pirates and I heard him laughing quite a few times as he read this. It's a lovely rhyming style book which is great for reading aloud or like Tyler, read independently. It's about Penguin Blue and his search for treasure with his band of pirates. A fun little read in this hardbacked book.
Paddington was a favourite character as mine growing up, but I've yet to watch the new film. Have you seen it? This book is the film tie-in and for more independent readers I'd say 6 upwards. Paddington 2 The Book Of The Movie by Anna Wilson is the story of the film. I've not read it yet, but it looks like it'll be a lovely read.
Next up we have The Grotlyn by Benji Davies. This one is designed for ages 4 and over. It's to read together or for independent readers to read on their own. This story is about the creature that lives under the bed, but not too scary. Lovely little pictures and a rhyming story that is easy to read.
TOTO and loved it. It's a beautiful retelling of the Wizard of Oz from the perspective of Dorothy's little dog Toto. It is a fun read and one that I am going to read myself. This is aimed at kids aged 7 plus. Lucas is almost 11 and really enjoyed it.
Birthday Boy by David Baddiel. I've had a wee read myself and it's a funny and thought-provoking book. I really enjoyed it and is based on a little boy who makes a wish on a shooting star, then quickly regrets it. Aimed at kids aged 9 plus.
For reluctant readers, I always recommend these books. They are a great read, the boys seem to especially like them. My little boy Tyler isn't as keen on reading as Lucas, but he lapped these up.  Skulduggery Pleasant by Derek Landy is the first one in the 10 book series. This one is about a girl called Stephanie, who's uncle dies and leaves her his estate. She quickly realises his fiction horror books weren't as fictional as she first thought. Can she defeat the enemies? This is aimed at kids aged 9 plus and is a great wee series.
David Walliams is a super popular author these days and most kids in Lucas class read his books, so Bad Dad by David Walliams is a great book this Christmas. This one is aimed at kids 9 and above and is about a little boy called Frank who's dad, a single parent, is his hero. It's a great wee read and a brilliant book for all ages.

I'm actually a huge fangirl of this series, I just love Holly's writing and look forward to reading more of her books. This one, in particular, I already have, so I will be gifting this to my twin nieces who are 11 and the perfect age for this series. Geek Girl: All Wrapped Up by Holly Smale is part of the popular series that tween girls will love. Harriet is the main character and this one is a Christmas themed one with some teen romance thrown in. A lovely read.
There you have it. All 12 awesome books. And when you are done or have some spare books, why not make some book trees like the ones we made. They are simple and easy to do, my 8 year old loves to make these. Check out my Christmas tree crafts post for instructions on how to make them and let me know if you do. They are a great way to use books that your aren't going to read again and make great gifts too.
The lovely people at Harper Collins have kindly offered me a bundle of all 12 books to giveaway to one lucky reader. Enter in the rafflecopter entry below before the 15th January to be in with a chance to win. Good luck!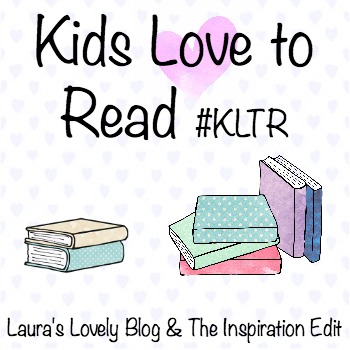 ThePrizeFinder, SuperLucky, Competition Database
Disclaimer:- We were sent these books for review, but all thoughts and opinions are our own.