Many of you know that I have been suffering from chronic cluster migraines for a while now. I have them a bit more under control through medicine and a few other lifestyle changes. But, they are still there at times and so are the headaches. Working at a computer for my day job and then again on the laptop for blogging, writing my novel and being on my phone for social media all takes its toll on my upper back, shoulders and neck. Now a massage helps wonders for this, I have very crunchy shoulders and it helps, but I don't really have the time, nor the money to fork out on such things as often as I need them. This is where this amazing Naipo Shiatsu Back Massager comes into play. I was a bit sceptical at first. How could a chair give you a massage that is a deep tissue one, that you could see the same benefits as going to a  masseuse?
If you get a sore back, sore shoulders or in need of some relaxation, read on. This is the perfect gift someone who suffers from those things or why not treat yourself? We can all get a stiff or sore back, it can be that we've slept funny, or the way we've been sitting at our desks, or even our posture. As I said a massage isn't always convenient and it does cost a fair amount. The Naipo Back Massager chair can be used anytime and anywhere. I have it above on my sofa. It can be put on a dining room chair, car seat, office chair, anywhere you like. It plugs into the mains, so there is no issue of batteries running out and it also has a car charger if you want to use it in the car.
The massager is a fair size, it's lighter than it looks, but is a good length to fit a variety of people. It is a nice grey and black colour, matching my decor. I think it looks great and it's simple, sleek design makes it usable by anyone and easy to store. The instructions are simple. Plug it in. Sit it on a chair, there are straps for securing it and also a headrest for when you are sitting. The remote control is also straightforward. It is connected to a relatively decent length cable so you can have it sitting beside you when you let the massage chair work its magic. It has an on/off button. This will see the massage balls inside the chair move upwards when switched on. There is demo mode to try out all of its different functions. You can add heat which is quite nice. There is upper back, lower back or all over. I tend to concentrate on my upper back at first, but then do all over. There are three different vibration settings, to chose what suits or not have it on at all. The good thing about it is that you can change these as you go.  The timer is a good idea, but sometimes it's not long enough. There is a pouch at the side which the remote control can be stored in. The remote is simple and a decent size font, anyone could use it.
The chair as you can see has a mesh front, behind that are two solid balls which rotate around to perform the magic. I feel that this would be best suited to a firmly backed chair, you will get more benefit from it. If it is at all inclined back, you won't get the full massage effect. It is quite a firm massage, which is fantastic, you really do feel the benefit from it. If you're looking for something a little lighter then use the inclined back chair, but I am looking for something that will work on those knots and tightness around my shoulders and upper back.
The Naipo Shiatsu Back Massager offers what is called four 3D massage nodes which massages your entire back or
selected area. It is amazing. I love this. When the heat is on, you will see that the massage balls light up. It looks a bit like something from a sci-fi film, doesn't it? The heat eases away the stress of the way. It is not overly hot, but a nice little heat that soothes with the nodes knead away.  The vibration noise can be quite calming too. I found medium was quite nice, but a lot of the time, I concentrated on just the massage and heat.
Have a watch in my video below and find out how it works and see it in action.
I have to say I absolutely love The Naipocare Back Massager. If I didn't have it, I would be buying it in a shot. It is fantastic for relaxation and I've noticed a difference with the pain in my shoulder and upper back. This, in turn, helps with the tension headaches and hopefully the migraines going forward. The fact you can use it anywhere, home, office or car and can be put on any chair makes it simple to use and versatile. It folds together and the remote stores, it can be kept in the box it comes in or stored in the cupboard or under a chair. I've not tried it in the car, but if I was travelling a long journey, I think it would come in handy when you pulled into the services for a break. Easing down those aching muscles. The massage is powerful enough to make a difference, but not too strong it becomes painful. I honestly, love this and will be purchasing other items in the range. I have already got my mum this for her Christmas, here's hoping she's not reading these. She too suffers from sore shoulders and loved this when I let her try it out. That's one gift ticked off my list.
At £69.99 I think it's a great price for what you get and it works well. I have a discount code for my readers to get £10 off if you order before 30/11/2017  use the code: NWLLSHBC via Naipo Back Massager
There is a Christmas edition neck massager, which I am hoping someone will get from my Christmas list. This looks fantastic for sitting watching the tv. There is a wide range of products the Naipocare supply and I for one will be looking to get a few more in the range. They have opened my eyes to the fact, I can get a massage and therapies in my own home.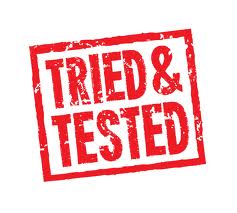 Disclaimer:- I was sent this product for the purpose of this review, but I truly love it and have already bought another and hoping to get more of their products.