We are huge fans of Disney and Disney on Ice is one of our favourite places to go. The excitement for days before it and that's not just from the kids. I love Disney on Ice. When I was 12 I got to go to my first ever show with my mum and was smitten ever since. Yes, it's changed a lot over the years, but it just gets better and better. We headed through to the Glasgow show at Braehead Arena.
As you can see Aria got ready for the part as Elsa from Frozen. We got to meet Mickey and Minnie when we first went in. Aria is a little wary of dressed up characters, but she did her best and this is much better than before.
To begin with they have some warm up people that come out onto the ice before the show starts. They play with these frisbee type things and they have some others who get the audience up to dance in their seats.
I think it's a great initiative that Disney is trying to get us all moving and a bit fitter. Plus, seeing the new guys of Disney, Zootropolis was an added bonus. I would have liked to see more of them, perhaps on stage. I think it would be nice to have a wider range of Disney characters covered on Disney on Ice rather than it being the majority of Princesses.
The show opens with Mickey and friends on their Passport to Adventure. They are always very excitable and it is contagious, you can't help but laugh, clap and bop along with the whole show. Mickey and friends come out in between the acts which are good to split it up.
It's a Small World is the opening act and I can guarantee you will have that song going over and over in your head but the end of it and every time you mention It's a Small World from now on. Just me?
Ariel is a popular princess and her story of going from a mermaid to a human with the evil hag Ursula doing everything in her power to stop Ariel getting her dream.
Flounder is one of my favourite from the Little Mermaid. He's such a cute and funny little fish. The effects are pretty incredible considering it's done on the ice. There is a huge inflatable Ursula which is a little scary for the younger ones, but she's not out for too long and it's back to sweetness and light again. It is a great act.
It wouldn't be Disney without it a plethora of Disney merchandise, would it? With all kinds of toys, snacks and light up wands. We already have a few light up wants, so we went for the biggest bag of candy floss in the planet. Isn't it fine? The biggest sugar rush ever and it comes with a Mickey mouse hat too. That smiles makes it all worthwhile.
Peter Pan was my favourite act. Look how incredible they are when they fly? The effects of this one are incredible. Wait until you see the pirates and captain hook. Peter Pan is such a wonderful story if you don't know it, why? You must give it a read or at the very least watch one of the wonderful adaptations. Or best of all see Disney on Ice.
The pirates caught Peter Pan and Tinkerbell. My favourite little fairy. How do they recreate all this on ice? Incredible I tell you. We had great seats, but to be honest, you get a great view from every seat you sit in. The joys of stadium-style seating. And with it being full of little kids, no one minds your kid cheering and jumping up and down in their seat, in fact, it's insisted upon.
A sprinkle of fairy dust and all is well in the world of Peter Pan. Watching your child's face light up when they see a Disney character is priceless and it makes me tear up every time.
When you wave at your favourite characters and they wave back. It's a bashful moment for this little one. But, it made her day and my heart swelled.
So the Lion King, it is such a great display of skill and ice-work. Honestly, how these performers do the stunts on ice? They are incredible. The Lion King was fab, I've never seen the film, I know, I need to fix that. It is such a great story and when Timon and Pumba come out, they are just the best.
 Then came the highlight of Disney On Ice – Passport to Adventure, was Frozen and there he is…. Olaf! How cool is he? He's everyone's fave isn't he?
 Singing along with Frozen, the best part of the show. This girl loved it. Mesmerised and of course enjoying that huge candyfloss.
Don't those skaters look fab? With Anna's colour of hair matching Aria's, she's a firm favourite.
When the entire arena erupts into "Let It Go" you can't do anything but get sucked into singing and the emotion of that room. It was amazing, emotional and a moment that I will never forget. Memories are made of these moments.
 Disney on Ice Passport to Adventure was incredible. The effects, the stars, the stories, all perfectly done and we enjoyed every single moment. It was lovely to share my love to Disney with my daughter and she thought it was amazing. We cannot wait until next time. What are you waiting for, you need to see this or the next one. The show is currently touring the UK with 
Passport to Adventure tickets
 go if you can, you won't regret it.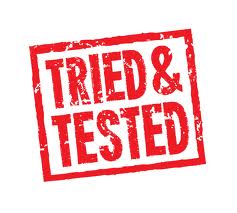 Disclaimer:- I was given 2 tickets to the show in return for an honest review. But, all words and opinions are my own.