This autumn I've teamed up with the lovely people at Harper Collins Children's Books and I am part of their #MorpurgosAnimals book tour alongside 10 other amazing bloggers. This time are talking about our love for animals, who doesn't loves animals? I know I do and so does the talented author Michael Morpurgo. He is one of the UK's most celebrated author with a whopping 140 books under his belt spanning a 40 year period. He's won so many prestigious prizes including the Children's Book Award for an incredible 4th time for An Eagle in the Snow. Many of Michael Morpurgo's novels have been adapted into stage shows, I am hoping to catch on soon and do see War Horse, which was made into an amazing film if you can. It's brilliant.  Incredible isn't he?
He is one of my oldest, Lucas, favourite authors and he has loved every book he's ever read by him.  As you can tell we are all excited to be taking part in this blog tour. Do check out other blogs in the tour, for some more book reviews and chance to win.
Lucas read this book at school two years ago and from the minute he read it, he was gripped to telling me all about it when he got home. I myself have only recently found a love for Michael Morpurgo and now I know why he is so gripped. His writing appeals to not only children but adults alike. This book is a great one to read together or for kids to read independently.
He helped me with this review.
An Elephant in the garden is based in 1945. The main character, Elizabeth, or Lizzie, she tells her story when she's an old lady lying in her bed in a nursing home. It takes us back to 1945, Lizzie, whose father is fighting with the German's army and mother works at Dresden zoo, where she meets her favourite animal, a young elephant named Marlene. She adores this animal and has created a wonderful bond. Elizabeth's mother sees the bond that her daughter has made with Marlene, so when she's told that all dangerous animals must be shot in case the town is bombed and they get free, she hides the baby elephant in their back garden to try to save her. When the zoo director tells her the dangerous animals must be shot to prevent them running amok if the town is bombed, Elizabeth's mother moves Marlene into the back garden to save her… and then the bombs start to fall.
All good and sweet in theory until the bombs start to fall. Lizzie's home is destroyed, she, her mother and her little brother must flee their hometown. No easy feat on its own, but with an elephant to hide, it proves to be challenging. So, did they make it? Did Lizzie's father come back from war?
We loved the An Elephant in the Garden, it's such a sweet story. Lizzie is a fantastic and strong character. Not an easy task they faced at all. Thankfully, doesn't go into the violence and horror of war, so it didn't worry Lucas, who is 10. I highly recommend this book and will definitely be reading more. Most of these books are aimed at 7 years plus, which is perfect for independent readers, but great to read together if you have younger kids.
Q&A with Michael Morpurgo
We were lucky enough to be able to ask Michael Morpurgo a question. I passed this over to Lucas, who is his biggest fan.
Question:- What has been your favourite animal to write about?
Answer:- There have been a few. I love elephants and I wrote about them in Running Wild and The Elephant in the Garden. But there are others, I love orangutans and lions. Both these animals have featured in my books. There is also War Horse, a book which was inspired partly by my daughter's love of horses and seeing the effect a horse had on a young child who came to one of the farms of the charity my wife and I founded called Farms for City Children. This young boy found it hard to communicate with people, but he seemed to come alive when he was with the horse.
I also have an activity sheet for An Elephant in the Garden too, do check it out.
Giveaway Time
For your chance to win a SIGNED copy of An Elephant in the Garden by Michael Morpurgo from the #MorpurgosAnimals book tour please fill in the rafflecopter entry below. This giveaway is open to UK entrants only and will close at midnight on 13th November 2017. Good Luck!
Do follow Harper Collins on Twitter or Facebook and look out for #MorpurgosAnimals where you will find out more information about the blog tour and learn about so many of his wonderful animal novels including The Butterfly Lion, The Fox and The Ghost King, The Amazing Story of Adolphus Tips, Born To Run, An Elephant in the Garden, Toro! Toro!, Shadow, Kaspar Prince of Cats and Running Wild!
Tomorrow's host is the lovely Erica at 92three30 to discuss Toro!Toro!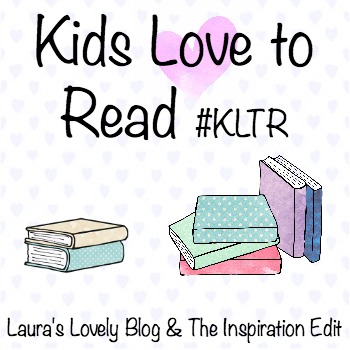 Disclaimer:- I was sent An Elephant in the Garden to read with the kids for this review. All thoughts and opinions are my own.