Like most households, Star Wars is a big hit and their favourite is The Wookiee. I'm not a huge Star Wars fan myself, but I am grossly out numbered. Both boys love anything Star Wars and Aria is loving The Wookiee, she thinks he is like a giant teddy bear. He really is. When The Where's The Wookiee books arrived Lucas and Aria couldn't wait to check these out. We love these books as they are great for all ages. Have you checked them out?
The Where's The Wookiee Book is a search and find activity book published by Egmont Publishing. A bit like those Where's Wally books, but you are finding Chewbacca instead. You look through the pages and scenes to find the Wookie. Some pages it's not too difficult to find and other pages it takes a while.
Our own little Wookiee, couldn't wait to play find the Wookiee. Find out below where I found her. The first book comprises of 15 double page drawings, each page,  filled with different people and various animals, leaving you to find the Wookiee, or Chewbacca as he's known. The book isn't just a find Wookiee on random pages, it actually has a story. It starts with Chewbacca being on the run from bounty hunters.
The Where's the Wookiee 2 Book is similar to the first, but a whole new range of scenes and Wookiee's for you to find.
Here we have Chewbacca, the notorious rebel ally, who is wanted for crimes against the Empire. Can you find this cute furry Wookiee before the bounty hunters beat you to it? It's not as easy as you think.
Now before anyone jumps on and gives me Star Wars grief, I did not know there was more than one Wookiee. I know, I know. I plan to rectify this with watching all 7 films this week to catch up and restore my Star Wars or lack of knowledge. Anyway, how cute are these Wookiee's I am particularly loving Lohgarra. Like I said, finding Chewbacca the Wookiee isn't easy, it's tricky with these decoys Wookiee's trying to throw you off your game. Making it all the more fun. We don't want to be able to finish the book in 5 minutes now do we? Plus it means that you can play it over and over again, with the pages filled to the brim, you can't remember the exact location of every Wookiee every time.
I found one big Wookie hiding under his covers reading the book. He devours books and I couldn't be more proud. Many a night I'll go in and there he is with his wee reading light so he doesn't wake his brother. How can you be angry at that, even though it's 2 hours after he went to bed? Here he is engrossed in finding Chewbacca. I'd looked everywhere for him.
As you can see the scenes are filled with wonderful Star Wars figures that any fan will love and be delighted to find the Wookiee's. Can you see him? Isn't the art work amazing?
We are struggling to get the book off this one. Not sure anyone will get a look in to find the Wookiee until he's found them all. These books really bring stories to life on another level that would be great for reluctant readers, to get them engaged in books. There might not be any words, but you can ask them about what they can, the different characters and you never know, they might just want to read the story. This is a great book to do with younger kids and get them working on finding them, fun for us adults too.
Even the cat got in on the action. Not sure if she found the Wookiee yet, she's still looking. What I love about these books is that it brings all the family together and suitable for all ages. It's great for getting the teens of their tablets and engaging in some good old fashioned family fun. Why not give it a try yourself. Perfect for after the Sunday dinner fun.

And I found my little Wookiee, in the end, Hiding in our wardrobe wee monkey. She's loving the books as are the boys. They are brilliant for everyone, more than I could have imagined. They are definitely something I will be buying as gifts for other Star Wars fans. These Where's the Wookiee books are uniquely illustrated, in a search and find format, perfect for Star Wars fans of all ages. What do you think of find and search books?
Competition
The lovely people at Egmont have given me a copy of Where's The Wookiee and Where's The Wookie 2 to give away to one of my lucky readers. To enter fill in the Rafflecopter widget below by midnight on the 25th September to be in with a chance of winning. Full terms and conditions can be found in the widget below. Good luck!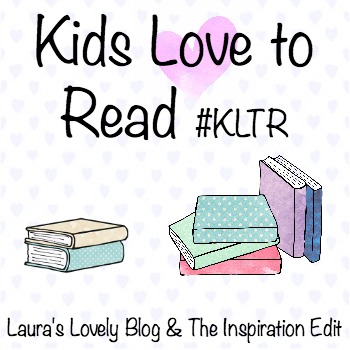 ThePrizeFinder, SuperLucky, Competition Database and Loquax
Disclaimer:- This post was done in collaboration with Egmont Publishing, but all words and thoughts are my own.