This Summer I've teamed up with the lovely people at Harper Collins Children's Books as part of their #HCSUMMERREADS book tour alongside 10 other fabulous parent bloggers to share a selection of the best middle grade reads of the summer. Each of us will be sharing our thoughts on our book and each of us are hosting our own giveaway for a chance to win the whole set of books. Do check out all the other bloggers in the tour, in the list below for more book reviews and more chance to win.
This is not my usual taste in books, but boy did it have us gripped. This is not just inspirational, but heart-warming in such a way it makes it a truly remarkable and beautiful story. The boys were also gripped and couldn't wait to hear what happened next. Finding Gobi is possibly the most inspirational read of the summer.
The book is about Dion Leonard, who is an extreme runner, who first became interested in the sport when joining in with his girlfriend. He took it to the extreme, competing at an elite level, across some harsh terrain and at high temperatures.  Along the way he came across a little cute doggy, Dion called Gobi.
Gobi was a little stray dog, a mix of Pug, Shih Tzu, and Chihuahua, who was determined to win the heart of her new buddy Dion. It got off to a rocky start when Dion wasn't too keen on having the dog run alongside him in the Gobi Desert. He saw her as a nuisance and tried to ignore her, but Gobi wanted to win over his heart. The Gobi Desert race is a gruelling 155 miles long and the doggy kept pace with Dion for an incredible 80 miles. You will find out what happened in China, the true story of the race.
We loved learning a bit about Dion's early life, struggles and his dedication to running ultra-marathons. And of course learning what ultra-marathons actually are. The biggest and heart wrenching part was about his sheer determination to 'Bring Gobi Home'.
During the book, you'll find out, it's not just about the race, but about getting adorable little Gobi back to the UK to be with Dion and his family. Will he get him back? It is a life changing relationship.
I love animals and this story had such a feel good feeling to it. If you followed this story on the news, or social media or want to read a journey that will warm you to the very core, you need to read this. The book is simple and easy to read for kids, great for confident readers or for reading with them. We really enjoyed this and everyone was absorbed in the story. A truly inspirational story, one for all the family. Do check out Finding Gobi, you won't regret it.
Q & A with Dion Leonard:-

How long did it take to create the book?
As a first time author initially writing the book was an extremely daunting, challenging and quite a scary prospect and there was only a 3 month timeline to complete it. We knew we had an amazing story and putting it down on paper really brought a smile to my face and gave me the push to finish it on time.
How have you fitted the book and promoting it into your life?
It's great to be able to fully commit to the books and enjoy the moment and I have used this opportunity to spend time at home with Gobi and ensure she has settled in well to her new life.
When did you realise that you had to tell yours and Gobi's story?
We had so much interest from social media followers, global media and book publishers all wanting to know more about our incredible journey and I knew there was so much more to the story to tell that we just had to share it. I saw it as a great opportunity to encourage other people to help other stray dogs like Gobi and promote the Adopt Don't Shop animal message.
What are your hobbies apart from running?
I love to travel and explore new countries, cultures and food. China has become such an important part of my life now that I look forward to travelling back to the beautiful Xinjiang region where I first met Gobi.
What was the most surprising things you learned in telling your story?
It's been incredible to see how many people and from all around the world have engaged in our story and been so involved with it. There has been so much sad and bad news for so long now that people are looking for loving, kind, good human stories to bring some joy to their life and I think this is why our story has been so well received.
What feedback have you had about your story? What kinds of things do people say?
It's been so lovely to hear everyone say how inspirational, heart-warming and touching they have found the book and that there is so much more to the story than what they thought. The messages we receive from people reading the story and it changing or having an effect on their own life has been humbling.
As a child, what did you want to do when you grew up?
I wanted to be a stockbroker firstly, then a chef and then a professional cricket player. It's so interesting to see where life can take you, if you had told me or Gobi 12 months ago all of this international interest in our story would happen I would never have believed it.

Thank you Dion for taking the time to answer my questions!
I love nothing more than reading, it is my happy place. And if there is one gift I can give my children, it is the gift of loving books. Right now all three love books and I often find my oldest, who is 10, reading under his covers with a torch reading, long after he should be asleep. How can I be mad? I am secretly high-fiving myself. We cannot wait to read more of these amazing middle grade book this summer. Which ones are you looking forward to?
Giveaway Time
For your chance to win the complete collection of books from the #HCSUMMERREADS book tour please fill in the rafflecopter entry below. This giveaway is open to UK entrants only and will close at midnight on 31st July 2017. Good Luck!
Don't forget to head over to Mumfidential for the finale of the tour tomorrow. And check out the other blog posts at the lovely bloggers below.

ThePrizeFinder, SuperLucky, Competition Database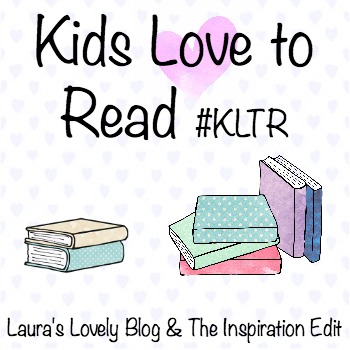 Disclaimer:- I was sent Finding Gobi to read with the kids for this review and another copy of the books as part of the tour. All thoughts and opinions are my own.