Anyone that knows me, follows me here or on twitter knows how much I love books. Reading is one of my favourite things to do, as is reading with my children. After a difficult and stressful day at work, coming how to put my little ones to bed and read them a bedtime story, let's all the worries and stress of the day melt away on a fairytale world. All three children love books and both boys are confident little readers. My oldest often seen with his head in a book. At 10 years old, I am feeling proud. I struggle at times to keep them going so when I came across Owlcrate jr I know they'd both love it.
I have been a fan of Owlcrate and other book subscription boxes for a while. Who doesn't love getting cool mail through the post and even better when it comes with books and bookish goods, all around a theme. Each month with a different theme, that you can a sneak preview the month before. Owlcrate brought out a junior monthly subscription box suitable for boys and girls aged 8-12. Perfect for both my boys aged 8 and 10. Their eyes lit up when this little box of joy came through the letterbox. They couldn't wait to open it. March's box theme was Unlikely Friends and it comes with a bunch of fun goodies.
This month's book selection was Hello, Universe by Erin Entrada Kelly.  This book is a middle grade novel that tells a story about four lives that weave together in unexpected ways. You not only get this fab hardback book, but you get a bookmark that matches, a lovely letter from the author and a bookplate signed by the author, that you can stick onto the inside of the book. Both boys thought it was extra special having a signed book copy.
They have literally covered everything this box, down to the information card, it is well made and fits in with the theme.
Tyler's next favourite out the box was an adorable Toothless from How to Train a Dragon, magnetic bookmark. It is super cute and extremely handy for keeping your page.
Lucas favourite item was the mini Harry Potter puzzle. He was delighted to see something from his favourite book series in the box. The jigsaw is 100 pieces picturing a Harry Potter scene. We had lots of fun building this.
Aria had a wee nosey in the box and picked out the skipping rope. What a blast from the past this was. Little wooden handled skipping ropes, like I got as a child. They are fantastic and come in a great little vintage box. She loved
The unlikely animal sticker sheet was fun. There was a tortoise, mouse, lion, orangutan, hare and a dog. These was created exclusively for Owlcrate jr, how cool is that. And a fun little badge.
We absolutely loved this box and Tyler had read the book and said it was one of the best he's read. He loved the different characters and how their lives all intertwined with each other. Lucas is going to read it next and looking forward to it.
I think Owlcrate jr subscription box is fantastic. You get lots of great items and it comes to more than the cost of the subscription, I think it's great value for money. It is filled with lots of little goodies that bring the book to life and bring a smile to your child's face. I have to say I don't think Owlcrate jr is just for kids, book lovers who love children's books or are child at heart or just like very cool bookish things, this box is for you. I so want to get one of these for myself.
April 2017 box is WRITTEN IN THE STARS! If you fancy signing up. There are different subscription options on their website if you want to have a look.  An Owlcrate Jr box is $27.99 + shipping. You can use my discount code SUSAN10 to get 10% off your first box. I'd love to know what you think if you do.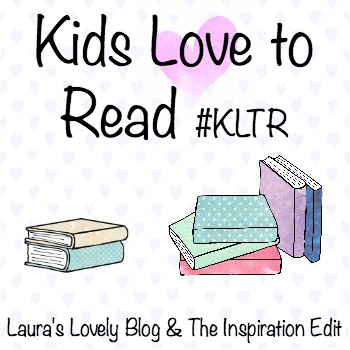 Disclaimer:- I received this box from Owlcrate Jr in exchange for a review, but all opinions are my own & I love this subscriptions.