We love to save money for doing stuff together as a family. Recently the finance company Scottish Friendly compiled a Disposable Income Index. The information of which was taken from an independent survey, where it reveals how much money people have left in their accounts after paying essential bills. Do people have money to spend or save left over? The survey also looked at people's holiday habits. What are yours? They found out that 19% of people were opting for more staycations. I know we are. Are you? With this in mind, Scottish Friendly challenged the 5 of us to have an affordable day out, costing under £100.
Now as you know, Scotland has more than it's fair share of inclement weather, so for this challenge we opted a family day indoors. We are National Trust for Scotland Members, which is fantastic value for money for all the places you can get into, so we do our fair share of outdoors exploring with this.  With all the rain we've had, we decided a day exploring indoors and something a little different. The boys wanted to try a trampoline park. We've had a new one open recently, so we thought we'd give it a go.
We got our jumping socks on and headed to Air Space. Air Space Glasgow is a whooping 37,000 square foot trampoline park. Consisting of 100 interconnected, wall-to-wall trampolines. It is huge and has a great viewing gallery where you can see the full thing.
Within Air Space there are 2 dodgeball courts, a penalty shoot out area, of course that is a firm favourite with the boys. Then there are 2 basketball areas, a huge free jumping area, a performance trampoline if that's your thing and a performance wall. I didn't do too much jumping this time as Aria is just a little too young for it, but there is a toddler bit that she can play in while the boys were jumping about. The trampoline park is for ages 5 upwards, they even let old timers in like me.
We absolutely loved it. It is great fun, energising and exciting. Just look at Lucas go. I think that smile says it all. Aria had some fun in the toddler bit which is a bit like soft play items. However, I am planning to take her back during the week as they do toddler session for under 5's during school time week days for an hour which is great. They arrange everything so it's toddler friendly.
The penalty spot was a huge plus point for football mad kids. It really adds to the experience. The goal has the trampoline where you try and save the goal. If they save they stay in, if they don't they come out. We watched them play for a while at this. Before moving on to my least favourite of sport dodgeball.
Thankfully, surrounding the dodgeball area there is a protective net. It is so much fun, throwing balls at each other while on trampolines. This is well supervised and they get a certain amount of time in this section depending on how busy the place is. The supervisor gets people to go in and everyone has to start from the lying down position, two per trampoline and then when the whistle blows it's all go. Aria as you can see can't wait.
There are a few bits that are suitable for ages 10 and over. One of these is the Air Bag. The boys egged their dad on and off he went. I didn't get the best photo, but you get the idea and he loved it. He may have went on a few more times.
We had the best day at Air Space. You book your slot for 1 or 2 hours of jump time. I would say and hour is long enough to be honest, it's exhausting, even if you never sit still like my two. Before you go in you will be need to purchase jump socks if you don't have them and everyone has to sit through a 10 minute safety briefing even if you have been before. I think this is great as it can be dangerous. There a lot of trained staff around, but you are best to know what you should and shouldn't do, even if you have been loads. There are loads of freestyle trampolines for kids and adults to jump about on and longer ones if they feel they'd like to try something a bit different. We loved the variety of activities that you could try out, there was something for everyone and even though Aria was disappointed she couldn't bounce at this point, she could still have fun.
There are lots of different activities you can do there from fitness for adults, a space academy, special times for toddlers and an autism friendly hour all of which are a great idea and sound fab. Do check out Air Space website for further information on these classes.
It was a great day out and we will definitely be back. We had such fun laughing, giggling and burning up some energy whilst spending time together as a family. It was perfect as it was pouring down outside.
We finished off the day with a lovely meal at our local Hungry Horse and shared the biggest ever dessert.
This has definitely made us think more about doing more things closer to home rather than travelling or staying away from home. This saved us a fortune and meant our budget could go further. There are so many things for us to do and see closeby and we haven't even scratched the surface. Not forgetting we are supporting local businesses and the economy. Ice Skating is next on our list. We have a new ice rink just opened, although I am a bit worried about the three kids to two parent ratio. What do you think?
With our remaining few pounds from our £100 budget, we treated the girls to some snacks during the interval. As there was a huge queue for the kiosk, my husband popped to a local shop to pick up the sweets from there, meaning we stayed within budget.
How we spent the budget
£10.95 x 4  Air Space
£2 x 4 Jumping Socks
£48 Dinner at Hungry Horse
We could have cut down on dinner and enjoyed a picnic in the park, but it was really nice to go out for dinner as a family. With both my husband Robert and I working until late, we don't get to eat our evening meals together each night. We try to as much as possible, but eating out together is a lovely treat. An end to a lovely day filled with family memories.
What do you think about Scottish Friendly's S What would be your top suggestion for a days out staycation? I'd love to hear your suggestions, leave them in the comments below or catch me on social media.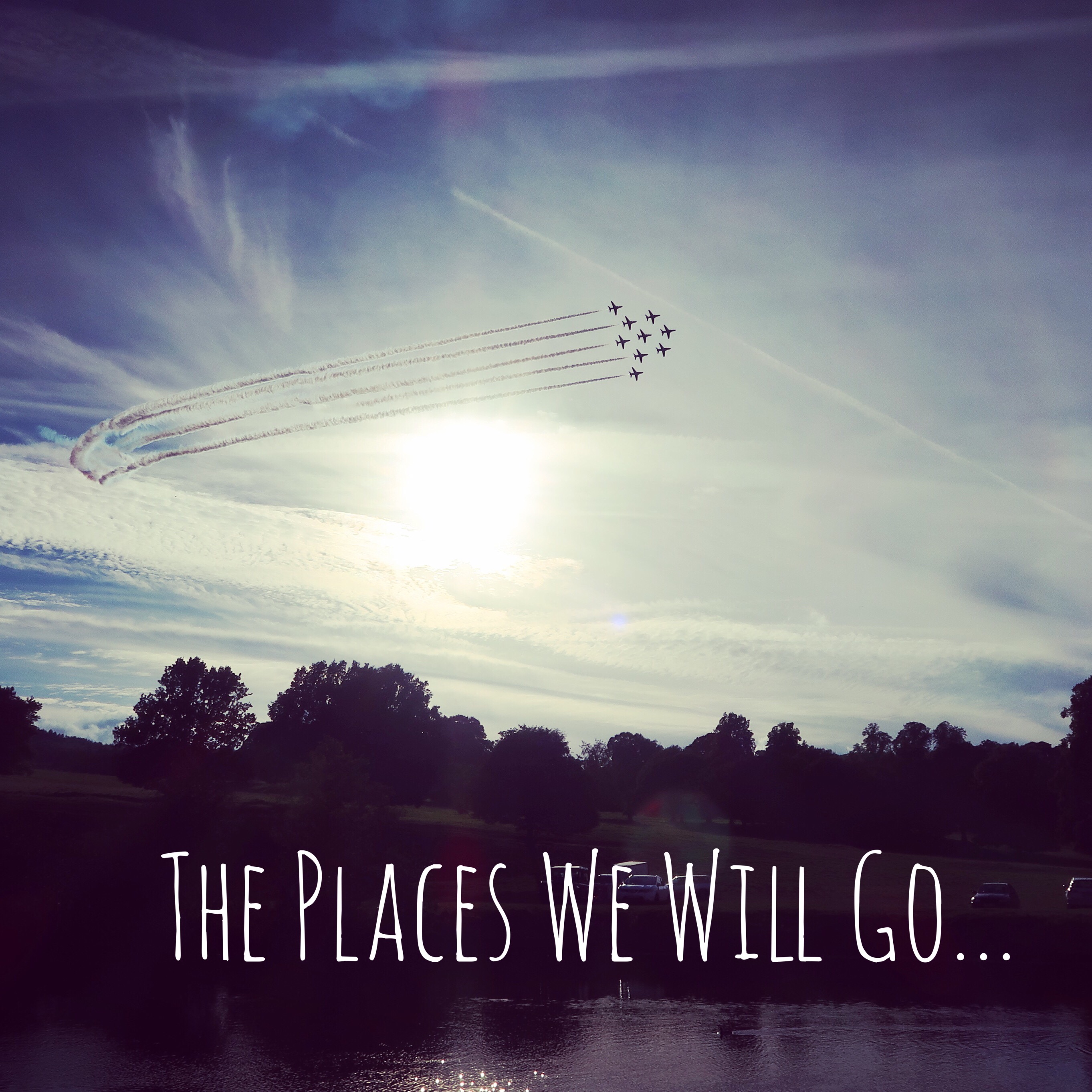 *Scottish Friendly paid for our day out but all thoughts and opinions are my own