In case you have been living in a cave or you've forgotten, it's Mother's Day this Sunday, 26th March. I am not sure about you, but top of my list would be a good night's sleep, failing that something personal and made from the children melts my heart. It doesn't have to be something expensive. A hug and an "I love you mummy" means more than an expensive bottle of perfume or something similar. I like to keep whatever gift they have given me and cherish it for years to come. This is why I think the Mr Men My Mummy Book is perfect. It looks great, it can be personalised by the child and is a great way of celebration Mother's day. I have a giveaway too, so check it out at the bottom of the post. 
Mr Men – My Mummy and Me
We love Mr Men and Little Miss books. The My Mummy and Me was a lovely addition to the collection. Not only can you personalise it, but it's a great book for reading bedtime stories with the kids. It has lots of different and fun characters and reminds children about how awesome their mummy is. Let's face it, they all need a reminder every now and then don't they? And us mummy's are pretty awesome, it's nice to hear it too. I love the personalisation part of the book. The children can fill in all the things they love about mummy and a space to draw a lovely portrait of mummy. I'm wondering what colour of hair I will end up with this week? I think this is a unique and special gift that can be kept and looked at for years to come. One that will make your heart swell and remember those fond memories when your child drew your arms from your head and had crazy green hair. Something special for birthdays, Christmas or any occassion that a mum needs that extra boost to put a smile on her face and a flutter of pride in her heart. And at £5.99 you can't got wrong. I cannot wait to see mine, I've not been allowed to see mine yet, it has been kept a secret until Mother's Day.
Little Miss Stubborn and the Unicorn
If you read my blog, you will know I've commented once or twice on how stubborn my Little Miss is. She knows her own mind, is independent and feisty. All great traits in raising a strong willed, independent woman. She is also a big fan of pink, sparkles and unicorns, so Little Miss Stubborn and the Unicorn was perfect for her. This book is about Little Miss Stubborn who doesn't believe that unicorns exists, I know, seriously! When her friends say they have met one, she is determined to meet her too. Off she goes on a wonderful adventure and like all books in the Mr Men series, will have you smiling and happy by the end.
Little Miss Sunshine and the Wicked Witch
Now you all know how much I love Witches, I couldn't pick a Little Miss book to read to the kids at bedtime without adding a witch in there? Don't worry she's not too wicked or scary, I'm not that bad! I loved reading Little Miss Sunshine and the Wicked Witch. This book is great. All about the lovely and bubbly Little Miss Sunshine trying to keep her happy go lucky smile when she meets none other than the Wicked Witch. She realises she's in over her head and goes in search of none other than my favourite all time Little Miss character of Little Miss Magic. Can Little Miss Magic save the day?
We adored the The Mr Men and Little Miss Magic series. They make excellent bedtime reading books and are great for helping those new to little readers to read a few words within the story and are a great length for those trying to gain confidence in reading aloud. Each book takes the child on a wonderful adventures where they meet wonderful characters along the way.  Children of all ages appreciate Mr Men, they are books that never date. Filled with bright, colourful and unusual characters there is something for everyone. The perfect bedtime read when you are tucked all all warm and snug. I know a Little Miss who enjoys this. Does yours?
Mr Men Books Giveaway
The lovely people at Egmont have given me a copy of Mr Men My Mummy and an extra copy of Little Miss Sunshine and the Wicked Witch and Little Miss Stubborn and the Unicorn to give away to one of my lucky readers. To enter fill in the Rafflecopter widget below by midnight on the 3rd April to be in with a chance of winning. Full terms and conditions can be found in the the widget below. Good luck and enjoy a little sprinkle of Little Miss Magic.
ThePrizeFinder, SuperLucky, Competition Database and Loquax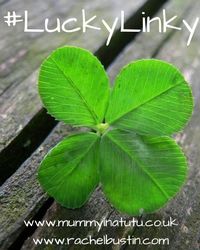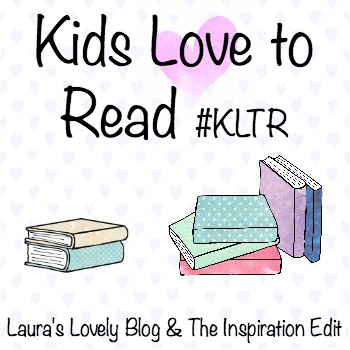 Disclaimer:- This post was done in collaboration with Egmont Publishing, but we were already huge Mr Men fans.