Anyone who know me, whether online or offline knows I have been suffering from terrible chronic cluster migraines recently. I have been trying everything to get some relief from these monsters. You name it from menthol shower gel, piercings, acupuncture and was even reading through my grans ancient herbal remedies that suggested eating a spider. Now I didn't quite go there, but believe me I considered it on the days that the inside of my h07ead was going to burst out and my brains plaster my nice white wall. Yes, this was the level of pain. One thing I hadn't tried was yoga. I kept meaning too, but being out at work until 6:30, getting the kids out the door in the morning, blogging in the evenings, I just didn't have the time to fit in a class. Even if I did, I'd feel I had too much to do to relax. So when I came across Yogaia, yoga that I can do  in the comfort of my own home or the office at a time that suited me and I could even join in with a live class for feedback, this I thought I could do.
Now we all have a hectic lifestyle these days, we could all be doing with some more time to fit in some relaxation, some me time to allow us to just calm and destress, couldn't we? Well, Yogaia have this covered. You can do classes at a time that suits and there are some short ones that are only 15 minutes long for when you are short of time or longer.
Yogaia is the first live online yoga studio in the world to bring yoga, pilates, core and barre classes to you, in real-time. I haven't joined a live one yet, but I plan to. I think that is important to know you are doing the positions and moves correctly so you get the maximum benefit. With a lot of online exercise classes, this is what it lacks over going to the class in person.
For my the Yogaia subscription service is perfect for my lifestyle. I can pick which classes to watch and can watch them at anytime. There are various different types of exercise so you can watch at first to see if it suits you. I like that once you sign up, you have many different options at various levels and different lengths in time. Not only that, the classes are not all in English, you can choose to have English only, but it is good that others have this option.
There are a lot of different classes like I've said, so make sure you have a look around. There are express restorative classes which are great for calming your mind and body, this one I like at only 15 minutes. Then there are ones that are a bit more intense for toning and fitness like dynamic Pilates. This one is about 20 minutes, which again, we can all fit 20 minutes in before vegging in front of the tv or picking up that book, can't we?
I like that fact that I can have it on my iphone and my ipad or even on my laptop. You can use apple tv or chromecast to put your class on your tv if you prefer the bigger screen. To participate in the live classes you can use your webcam for the instructor to see how you are getting on. Very cool. I like the updates you get on your devices and emails sent about classes. They are nice little reminders that, yes, I can fit this in today. And it is hard, I know, but the benefits out way the laziness.
Exercise can give you a boost not only physically, but mentally too. And if I can fit in a 15 minute yoga session in between emptying the dishwasher and twitter then you can too. Yoga helps strengthen your body and mind. It really does let the daily stress drain from your body. I am now converted. And I have noticed a decrease in the severity of my headaches. They are still there, it's not a miracle cure unfortunately, but it has definitely made a noticeable difference and to just have some relief is a bit plus for me. I will keep this up.
You can try Yogaia for free for 7 days, go on give it a go?  You've nothing to lose and everything to gain. I have to say I was a little skeptical, but I am loving it and after my month is up, I am certain I'll be taking out the year's access. Yogaia's App is available in Itunes App Store and Google Play. In addition to more than 100 of live classes a week, all classes are available as live recordings 24/7. And if you are going to be without internet access you can download them to you mobile via the app. The prices are below. I think they are very reasonable. The 12 month subscription is the most cost effective. It is less than a studio class per month. I am thinking of asking for this as a Christmas gift. Would make a great gift for a family member too. What do you think?
I am converted, yoga is for me and I can fit it into my hectic life. I am hoping to try one of the Barre classes soon. It is great that you can try so many different classes in the comfort of your own home. We have a Barre class on here, but it's on at the same time as my son's football training and my husband is the coach, so it's not doable. This makes it doable when it suits me. Give a week a go and see if you can be converted too.  Do check out their blog for more information.
Sign up for your FREE week before 31st November 2016
1) Sign up at 
yogaia

.com/signup
2) Go to Settings => Membership in MyYogaia page
3) Add your code
SUSAN2016
4) Enjoy the classes!  You have unlimited access to all
Yogaia
classes for 1 week
Step on your mat and stand up against child marriage
Join Yogaia's free charity yoga class to show support against child marriage. The 45 minute lovely, restorative practice will support children in need. For each person who takes this class, Yogaia will donate £1 towards girls education in developing countries. Please share it with your friends and family so we can help Yogaia reach their goal of getting 200 girls an education.
What do you think about exercise at home? Have you tried yoga? Do you feel that you could be beneficial to you?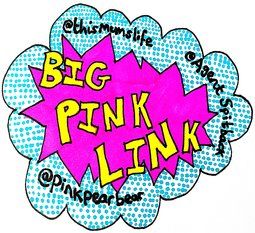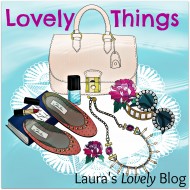 Disclosure: I have been given a 30 day membership to try this out and to be honest, I love it. I'll be taking out more.