The activity I was looking forward to most when I had children was sharing my love of reading. It is something I have loved from a very early age, I remember my mum reading to me and both my parents read books and had a lot of books around. Being an only child and having a room to myself, meant I had a lot of alone time to immerse myself into other worlds and indulge new characters. I have always loved fantasy and paranormal books, from vegetarian vampires to the classic worst witch books as a young child. I moved onto Judy Blume, Nancy Drew and Sweet Valley High in my teens, but never straying far from my love of supernatural beings.
My love for reading, extended to writing my own stories. I remember making little magazines with fun pictures for my friends and entering the yearly competition run by the Royal Mail where you wrote a story in the form of a letter. Not sure I ever actually sent my entry in, but I remember scribbling away in the back of my mum's shop writing about vampires and witches of course.
That love and desire has never left me. My favourite activity is still reading. And my
dream
 is to one day be a published author. But, my love for books has grown through the eyes of my children. Reading to them fuels my love and want for them to have the same drive to books as I do. Aria adores me reading stories and there is nothing better than getting in from a hard day at work to snuggle up with her and read a book. I also read with the boys now they are a little bit older at 7 and 9. They are both good independent readers and read themselves, but we enjoy reading together. We have recently read a few of the Harry Potter books, taking turns to read pages and allowing us to discuss them. We've also read
Scotland Stars FC
 books together which were fun. After reading the article in the 
The Guardian, How old is too old for a bedtime story?
 I knew I was doing the right thing reading with the boys and also encouraging them to read themselves too. Do you still read to your older children? I don't think I'll ever stop until they don't want me to and even then I might try again with a good book I think we'd enjoy together.
The boys have also picked up on the writing bug and are busy writing away to enter this great competition that 
The Book People
 has launched. It's a writing competition for children, judged by television presenter Fearne Cotton, with the winner getting the chance to be published by Little Tiger Press. How cool is that?
The competition is open to children aged between 5 and 11 to write their own bedtime story of 200-800 words based around an animal of their choice. Ours might be a brave giraffe and a superhero hedgehog. I think it's a great opportunity for young aspiring authors to see their book come to life, illustrated by the wonderful Ada Grey and published by Little Tiger Press. The winning story will be sold by The Book People exclusively, with all proceeds going to children's charity Action for Children.
Fearne Cotton and Laura Hamilton will be amongst the judges judging the entries. As well as representatives from The Book People, Little Tiger Press, Ada Grey and an ambassador from Action for Children. That's not all, the judging panel will choose five shortlisted entrants to attend a very cool event in London on 3rd November, where the winner will be announced. The winner will also receive £250 in books for themselves and £250 for their school. I bet they'd be popular with the teachers for this. You child still has plenty of time to enter submit their story online by 24th October.
It's a great way to encourage your child's imagination, writing skills and love of a good story. Don't forget to keep reading and fuelling their imagination with bedtime stories. We love The Book People and get a lot of great books from them. My oldest Lucas is also enjoying his first taste of audio books and listening to the Michael Morpurgo books. These are a lovely set from The Book People and my youngest boy Tyler is enjoying the Roald Dahl collection. Books are something I love getting as gifts too, you really can never have too many books.
What are your reading habits? And I'd love to know your thoughts on reading to or with older children? And what books your children love? I'm always on the look out for a good book.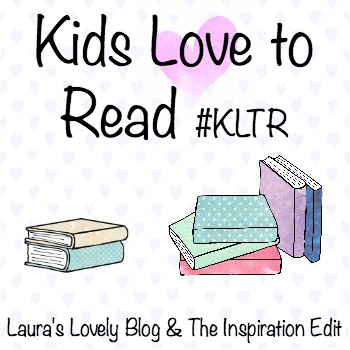 Disclaimer:- I was sent some lovely book sets from The Book People, but I was under no obligation to mention this, I just think it's a great competition and I love books.