Anyone with a toddler will know that they can have a melt down if you pick out the wrong colour of socks for them to wear that day or that you didn't telepathically pick up that they wanted the green cup for breakfast and not the pink one you've already picked up. God forbid you serve up the much wanted triangle sandwiches they've loved all week, when they only love square ones. They all have their own little, well let's just call them quirks. Being very energetic and still growing you want to make sure that your toddler is getting a good amount of nutrients. And a trying a wide range of food.
I try to get Aria involved in cooking and baking as much as possible. This encourages little ones to try what they've made, have fun and feel like they are getting involved. It can get a bit messy, but there is something for everyone. There are lots of fun ways to get your toddler involved in cooking and enjoying food. Pizza's for example can be made healthy and look great. Aria and I make a base with flour and water, roll it out into a shape. Add some passata, then whatever topping takes your fancy. We like to make them look like faces, adding different types of veggies from peppers to tomatoes. Whatever is in your fridge and you toddler can help by grating the cheese too. Let your imagination run wild.
In between meals fruit is a great snack. And it can be cut up into fun shapes or made into little animals, like grapes can make a great little caterpillar, raisins for eyes and strawberries for a mouth. They don't have to look perfect, your toddler will just love that it looks that bit different and you'll be pleased you made that extra effort when you see that big grin on their face. Not forgetting they'll love that lovely goodness. One of the biggest changes I made from the boys being toddlers to Aria was that I have given her toddler milk from 1 year onwards. Aria loves SMA® PRO Toddler Milk and the fact it has added vitamins and minerals specifically designed for toddlers is an added bonus. Iron is something I lack due to my disease, so I am keen to give her this toddler milk which is fortified with iron. With calcium, vitamin D for normal bone development and Iodine to help support growth, it gives me some peace of mind.
Even with the SMA PRO Toddler Milk, I'm still keen to encourage and make sure Aria and the boys eat well. Picking your own fruit and even some vegetables like pea-pods is a great day out in the fresh air, fun for all the family and they will love sampling a little piece or two, before going home and getting tucked in.
I mentioned this before, fun little sandwiches that can be cut into various different shapes are a simple and quick snack for lunch times or lunch on the move. We are big picnic fans when we get the sunshine and these are perfect for that. Tuna, cheese and even some egg and cress which are this little ones favourite. You can even grow the cress yourself, which grows in just a few days. We make egg and cress sandwiches by mixing a chopped hard boiled egg, with 1 tablespoon of mayonnaise and then add in some cress. Mix well, spread onto a slice or two of bread, add one on top and you're ready to serve. Cut your sandwiches into shapes using cookie cutters or as I did above with a tumbler glass. You'll be surprised how much more you can get your toddler's to eat when you cut them into fun shapes and add a smiley face on top.
One of our favourite recipes to make together is Tuna Moons. For this you will need 1 can of tuna, 1 can of sweetcorn, 1 spring onion and 2 table spoons of mayonnaise for the filling. For the pastry you will need 225 grams plain flour, 125 grams margarine or butter, 3 table spoons of water and flour for rolling. And 1 whisked egg for sealing your little moons. Put your over on at 200'C.
The filling; drain off the brine or spring water from your can of tuna and add to a bowl. Drain the sweetcorn and add that to the bowl. Mix and mash a bit with a fork. Chop up the spring onion and add to the tuna mix, along with the mayonnaise.
Make the pastry by chopping the butter of margarine into cubes and add them to a bowl with the flour. Mix it together with your fingers until all the butter or margarine has disappeared and it looks a bit like breadcrumbs. Add the water to your mixture and mix with your hands until it sticks together in a dough. Sprinkle the left over flour on the table and roll.
I cut ours into little crescent moons with the circle cookie cutter we have, I cut an extra star for the top. Once you have your moons cut out, add a spoonful of filling onto each circle and fold over. Crack and whisk and egg into a bowl. Brush the egg mix over the edges of the moons to seal shut. Add the star to the top using the egg mix. Put all your little moons onto a greased baking tray and bake for around 20 minutes.
A healthy snack or a meal when served with some vegetables. Another great way of sneaking in some fruit and vegetables into your toddlers diet is by making soups, smoothies or pasta sauces like bolognese. Messy, but yummy.
Click here for more information on SMA PRO Toddler Milk and it's nutritional value. Would you like to add any tips or tricks to get your toddler to eat healthier? Maybe you have a favourite recipe you'd love to share? Please let me know in the comments below.
Important Notice: SMA PRO Toddler Milk is suitable for young children from 1-3 years, as part of a healthy balanced diet and it is not a breast milk substitute. Breastfeeding should continue for as long as possible.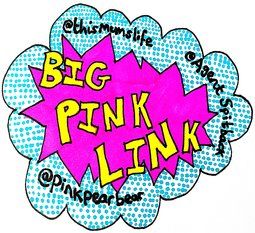 Disclaimer:- This post a sponsored post done in conjunction with SMA Nutrition, but all words are my own.