I love to read and thankfully so do my children. Anyone who knows me, knows one of my favourite things to do is read with or to the children at bedtime. As the boys get older, I make more of an effort to get them books that I know they'll enjoy and relate to or engage with, to keep their love of reading going. When I came across the Scotland Stars FC series, I knew I they'd love them instantly. Both boys are football mad, they play it from morning until night. And being Scottish and one playing for the school team, well this series could have been written about them.
We were initially sent Calum's New Team
. This book is about Calum Ferguson, aged 10 and has just moved to Caleytown in the centre of Scotland from the Highlands. He plays football in his back garden with his dog as the goalie. He meets some new friends in Mr Aziz, the shop owner and football fan, Leo, who quickly becomes his best friend at school and Erika, his football loving next door neighbour. Throw in some bullying from the 'cool' Jordan McPride and Calum trying to impress the new football coach. Can Calum make it onto the school football team?
The boys devoured and loved Danny Scott's first book in the Scotland Stars FC series, that we ordered the second and third books before we finished the first, so we could jump straight in. Next up Calum's New Boots
. Calum is loving playing in the school football team, he has friends and he's taken his arch nemesis Jordan McPride down a peg or two. But his parents don't understand why he needs the latest in football footwear, he has his eye on Astros. Mr Aziz gives him his son's "museum boots". When his parents buy him the new boots, Calum thinks he's going to be unstoppable in the Edinburgh football tournament. But, when his beloved boots go missing, can he score the winning goal?
And straight onto book number 3 in the series which is Calum's Big Break
. Calum and his friend Leo bump into their footballing hero who plays for the mighty Calleytown. They absorb all the information the can from him, before trying to impress a scout who comes to check out their team. Can they both impress him without Jordan getting in the way or anything going wrong?
The boys both loved the books, they had me reading 3 chapters a night as they were desperate to hear what was coming next. Both have read them on their own too. They are aimed at children 6+ and mine are 7 and 9. Calum proves you have to work hard at playing football, get on with your school work, play with your friend and you can outsmart the bully.
The books are bright, colourful, have some fun illustrations and is written in a witty language that appeals to both children and adults alike. Danny brings his love of football alive and it really shines through in the writing. I can see my son Lucas in these books. The series covers loosing, bullying, fitting in at a new school and you've got to keep trying to reach your goals. I really like that everything wasn't handed to Calum. He has to overcome obstacles and learn that losing can be a good thing and that winning is all the sweeter. The characters are realistic and sympathetic, I love the his parents are busy, but still spend time with him and cheer him on at the side lines. We can all relate to at least one character in this book. I also love that there is a girl's team in Calleytown and some powerful female characters to balance out the boys. This series has it all and is perfect for any little football fan.
At the end of each book there are some football skills to try out, along with puzzles, tips and games. But for a fun added extra each book comes with 4 football trading cars. They each have a different character with fun facts. My boys love trading cards and these were a great edition to the books. Another incentive to buy the set. We cannot wait to read the next three and have even pre-ordered.
Got a young football fan, who loves a good story as well as some tips, they will love the Scotland Stars FC series. It gets a huge thumbs up from us.
The books are written by Danny Scott and Illustrated by Alice A Morentorn's and are published by Floris Books. Check out Danny on twitter too at @ASimpleDan.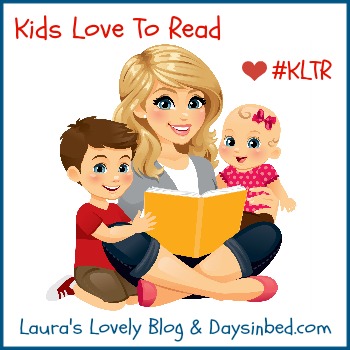 Disclaimer:- We were sent a copy of Calum's New Team to review, but loved it so much I bought the next two books and pre-ordered the next three.