It's been 22 years since I left high school. Good grief how did that happen? Since I left behind snoopy jumpers, fun shaped erasers, jelly shoes and big hair. Ahh the 80's. School, the best days of your life. Well, they weren't quite mine, but I did enjoy primary school. Remember those fun carefree times in the playground, using an old washing line as a skipping rope or using a stone to chalk out and play hop scotch?
I never got a lift to school in the car, I walked, even on my own from a young age. Rarely anyone walked with their parents. One thing that is still the same, on your first day of school, everything looked enormous, daunting and fun. There were still the group of tearful parents waving their babies on and I am sure those high fiving for a few hours of being child free. There were no helmets worn when we took our bikes or seat belts in cars. Very different from my children's childhood or car seats, iso fixes, seat belts and God forbid your child even went on their scooter without a helmet. I do remember speeding down a steep hill, on the road, on my bike after school one day, of course there were no adults about and I fell off turning the corner at the bottom too fast. There were far fewer cars back then. Many didn't own a car, let alone two, which most households have these days.
The long summer holidays. Filled with scorching hot summer days, yes, I'm sure it was warmer back then and rarely rain, were filled with empty fairy liquid bottle water fights, bubble mix made out of said fairy and playing elastics. Yes, it was tied together elastics, you then tied around lampposts and jumped over. Many a parent of a child of the 80's has put their fairy liquid into a bowl to give their child a squeezy bottle. If not for a water fight then to make something from Blue Peter. Who's with me?
Thinking about school these days, I buy my boys uniform direct from the school for jumpers, ties and Marks and Spencer for their trousers, with adjustable hems and waist, stainaway, non-iron shirts and polo shirts. I hate ironing! Everyone is matching from the jumpers, to the colour of polo shirts, trousers, even kilts for the girls. School uniforms weren't quite as strict when I was younger. It wasn't until about 20 years ago that school uniform became compulsory in primary school and high school here in Scotland. You didn't need to wear one back then and we didn't even have a school uniform at high school. I never own the tie and couldn't even tell you what it looked like. Personally, I don't think it was a good thing. I got teased at times for not wearing the right type of jeans or shoes. Our parent's dressed us in crazy 80's clothes with shoulder pads and puff ball skirts and jelly sandles with plastic dummies around our necks. I think uniform's are great, they are smart and crack down a little on that type of bullying. My boys love wearing their uniform. Not sure my younger self would have felt the same. How do you feel about school uniform?
Big hair was a thing back then and perms oh God the bad perms. The picture above is my Primary 7 one, my last year of Primary. I have poker straight hair. I didn't inherit my mums mass of curls no, I begged to have hair like Charlene from Neighbours. And a perm I got. Add in a giant bow and you think you are the coolest kid alive. The bigger the better. Turns out the only pictures anyone in my family have of me as a child at school were those bad perm days! My mum didn't even have any. Neighbours, He-Man, Thundercats, She-Ra and Blue Peter were the top shows, we only had 3, yes 3 channels. And even then, they weren't on all day and night. Who remembers the test page with the girl and the clown type doll?
Packed lunches and school dinners weren't a balanced diet of healthy food, water and fruit. No, it was chips, burgers and caramel cake. I remember having a packed lunch with tomato flavoured cheese triangles. I feel sick at the thought now, but I loved it. I still had my pack of raisins, just like my little ones enjoy.
Playground were concrete, there was no grass or play areas. We didn't have outdoor games or football pitches like my children have. My boys love playing football since their new school was built. One thing that is still the same is the swapping of trading cards. Well, it was panini stickers back in my day. Snoopy, Barbie, Danger Mouse were a few I had. There were no playground monitors, if you fell swinging yourself over railings and split your chin open, you were taken to office by a friend. Given a wet paper towel and sent back out to play. None of these cold packs my kids get. And who remembers when you were sick at school, they covered it with saw dust? What was that all about?
There were no interactive white boards or pc's in the classrooms. There was a blackboard and chalk and the teachers got the kids to clean it at the end of the day. There was one pc for the school and it was a privilege to use, to wait 20 minutes for a game to load. Now every class has at least one pc, the building has wifi and mine even do some of their homework online. I did have a ZX Spectrum at home and remember playing Sum Ducks. None of this iPad's, XBoxes and You Tube, my kids are distracted by. Don't get me wrong, I love technology, I work in IT. But at times, I wish they weren't so readily available.
I have so many wonderful memories of playing with friends, reading old books and making perfume from rose petals. My children will hopefully have so many wonderful memories from their school days too. We are making them as we speak. Do check out My School Years on the M&S page for a trip even further down memory lane. I'd love to hear about your childhood memories? Comment below or chat to me on social media.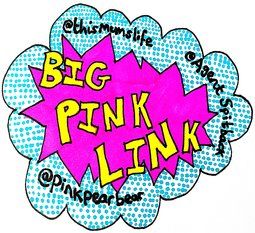 Disclaimer:- This post is done in collaboration with M&S as part of their Decades of School Campaign.