I'm not sure about you, but I always find it difficult to find the right pair of jeans to fit me. Since I've lost a lot of weight and got to my target weight, I've struggled to find the right look for me. When it comes to clothing, I think George at Asda has one of my favourite Supermarket clothing lines. Asda are currently running  a campaign called How Do Your Jeans Make You Feel which covers the different styles of jeans to suit different aspects of your lifestyle.
I was asked to pick three pairs of jeans and create an outfit for three different occasions. I was given a budget of £140. The prices are amazing. I chose an casual outfit for spending time with the kids, going to the park, football, etc. An outfit for heading out to the cinema or a family meal, a little bit more dressy. My final outfit was for a date night with my husband. Let me know what you think?
First up is my casual outfit for playing with the kids, doing the shopping and going to the park. I'm not a trainers and joggies kind of girl, so this is my idea of casual. It's a lovely pair of black jeggings. They fit snugly and don't wrinkle at the ankles or knees. The elastic waist means they are comfortable to wear all day. The top is a gypsy style long sleeve top or tunic which feels and looks great. The boots are black suede which are comfortable to wear and look smart.
I even dressed this outfit up a bit for maybe a lunch out with friends. Accessories. This necklace is my own.
I teamed this outfit up with a jacket, a perfect jacket from Asda for going to watch the boys play football. It looks great, has a soft feel to the fabric and it has a hood. Plus the colour goes with most outfits. Perfect for our Spring, oh so wet Spring.
My next outfit is one I chose for a family meal out, a trip to the cinema, something a little more dressy than casual. I went for a pair of straight cut jeans.  The fabric is soft and they wash well, without ironing which is a bonus for me. The top is a 2 piece cami and crochet woven top in the most gorgeous colour. I love the shade of blue and it looks lovely. It's a lot dressier than I thought and I'd wear it on a night out. The cut at the back looked great. I teamed these up with the suede boots.
Finding jeans is really difficult for woman. I know I've found it hard to get ones that fit my hips and my waist without being too long in the leg. Asda found that over half of women explained that jeans made them feel comfortable and at ease, after tying them on. Asda suggest a pair of stretch-fit high-waisted jeans are the perfect choice for a day at home, an evening with the family or a dinner party with friends.
Very surprisingly, however, their survey found that only 21% of women deemed themselves to be stylish when wearing jeans. To boost your chic levels on a night out with the girls or on a dinner date with the other half, Asda suggest you team up a pair of figure-hugging skinny jeans with some killer heels. I think they have that one right.
I love my outfit I chose for my date night with hubby. I chose a lovely pair of skinny fit jeans which have a lovely embroidered pattern on them. They make them a little bit different. A pretty embellished layered blouse. It has a lovely colour and a split at the back. It's the kinds of top that makes you feel stylish. I teamed them with lace up sandals. They are delicate and look great. They would be lovely with a dress and would be comfortable for the whole night. 
Dressing for spring can be a tricky one, you never really know if it's going to be sunshine or rain, do you? It can be chilly and then a tad warmer. These outfits will set me in good stead for the up and coming months. Asda have a great range of clothes at fantastic prices. Their our huge selection jeans in many different cuts, styles and colours. From Skinny to stonewash, black-dye bootcuts and bold coloured cropped jeggings. There is something for everyone in the George denim range. Have a look at George Life and Style Blog which has some great advice and suggetions and their video and let me know what your dream jeans would be?
I love every one of these jeans and each of the outfits. The prices were great for everything I got and the clothing is well made and looks fab. I am still feeling unsure of how to dress since losing the weight, but I do like my new size figure. How do you feel in jeans? What are your favourite style? And what do you think of my new looks?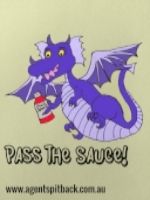 Disclaimer:- I was given a budget, but free range on what to buy. I love these clothes and all words and opinions are my own.