I love all things Disney, ever since I was a little girl, about 4 or 5. One of my fondest memories was going to the cinema down in England when visiting my Grandparents. I went to see the re-release of Jungle Book and also watched Mickey's Christmas Carol. Yes back in 1984 there were two films on at the cinema back then, with an interval in-between. I loved both these films, especially Mickey's Christmas Carol and made it a tradition ever since to watch it on the lead up to Christmas. My children also love this tradition and the film. This is the first My Disney Moment I remember.
After that, I was in awe of anything Disney. Beauty and the Beast, Nightmare Before Christmas, you name it, I loved it. Tinkerbell was another obsession of mine and I had a few items of clothing over the years. However, nothing quite comes close to the ultimate Disney Moment when you have children.
Watching Disney films with them, like the Toy Story trilogy for the first time with my oldest son and seeing the magic light up on his face was incredible. Snuggled up and singing "You've got a friend in me." with my little Buzz Lightyear. And my son Tyler loved Disney Cars and had so many Lightening McQueen toys, we used to get down on the floor and pretend to be in the race.
But the highlight of my Disney Moments was seeing my children's faces when we arrived in Disneyland Paris. The parade was out of this world. Look at Aria's face when she saw the Princesses. This is THE Disney Moment.
The boys loved seeing the characters, Aria wasn't as keen up close, but seeing your favourites come to life is amazing and I want to do it again and again.
Falling in love with Disney all over again with Aria and her love of Disney Princess. She adores the dwarfs from Snow White and we have to snuggle down on the bed and read at least one Disney story each night, ok, it might be closer to 3. But, who am I to argue. It is a magical and wonderful Disney Moment. And now we can pick different books we didn't have using book section of the DisneyLife App. Bringing books to life.
We are loving DisneyLife. We can watch the movies we never got around too; like I've never seen The Lion King, can you believe it? DisneyLife hosts Disney's biggest collection of entertainment fun, including books, movies, apps, music and TV episodes all in one app.  A different Disney app is available to download each month. You can watch DisneyLife on your tablet or PC simply by downloading the app from the App Store and GooglePlay. Why not sign-up now for a free one month trial. You will have a plethora of Disney at your finger tips. DisneyLife is a multi-user account, which can be setup easily, all for a monthly price of £9.99.
I love Disney, I love the magic of Disney, the wonder of Disney and especially the Disney Moments that have come into my life and I look forward to many more in our future.
What are your favourite Disney Moments?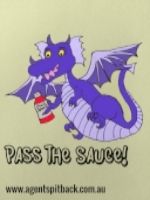 Disclaimer:- This is a featured post