On Sunday evening we packed up our warm clothing and some snacks and headed off on an almost 2 hour road trip to Pitlochry. After a bit of a bumpy start where I fell and got all cut and bruised, we started the trip after a change of outfit. After having seen so many amazing pictures of The Enchanted Forest for many years and been desperate to go, we were finally on our way and I was very excited. I could not wait and had the children all hyped up too. It was going to be a late one as our tickets weren't until 8:15 so I was hoping they'd have a little nap on the way up.
We arrived an hour before our allocated time. This was a good thing as parking wasn't the easiest, don't get me wrong there was a lot of parking, but it's a busy wee place. I've never been to Pitlochry before, well not that I can remember, I am sure I have as a child. It is stunning, such a quaint and friendly little town. I fell in love with it the minute we drove into the place and will be back, soon. 
We arrived and it was raining, so we got to stay inside the Fishers Hotel and use the facilities until it was time for us to depart on the bus to The Enchanted Forest. What is The Enchanted Forest I hear you ask, well the pictures below will speak for themselves, but let me tell you a little about it that I found out on my trip. It's been going for 14 years and it has built up over the years to 2,000 visitors a night. Yes per night. It is only on in the month of October and has a whopping 50,000 visitors in those three weeks. Each year has a new theme and this years show was call Flux. It is a premier light and sound show in the forest that is set to amaze you and set your imagination on fire. If you ever believe fairies existed they would live here.
The map is lit up and your follow the path around in a circle. You are encouraged to go round more than once so you don't miss anything. There is no time restriction to your visit as long as you make the last bus back.
The whole event from start to finish is expertly organised from the bus journey, to following the trail around to getting back home. We took Aria around on her buggy, but let her walk about for a bit too.
The forest is alight with colour and music.
Over the water there are aerial artists that spin on trapeze. It really is a sight to behold. It will have your gasping and oohing while you watch.
There is a story telling yurt, but due to it being quite late, we didn't get a chance to stop in and hear the story. Next time.
Trying to get pictures are not the easiest within the forest with the darkness, the lights and the rain. They really don't capture the magic, but I tried. What do you think? I have a few others on my instagram account along with a video of the trapeze.
It might have been a dreich night, but you'd never know it inside the forest. Spirits are high and people are in awe.
Ticket prices vary slightly depending on at what time you want to go or on what day. Working out at £8-£10 per child and £16-£20 per adult. There are family tickets available and under 3's are free. Times range from 5:45pm to 8:45pm for your bus journey up to the forest.
If you are able to go and visit The Enchanted Forest you must. It is incredible and something that will stay with you and your family for a life time. It is great for everyone of all ages, you can go on your own, with a friend, partner or as a family, there really is something for everyone. Book your tickets early as it sells out fast. Don't turn up without a ticket as it is likely to be sold out. There are plenty of toilets and places to get a drink within the forest, but make sure you wear appropriate clothing. Boots are good and layers. It can be cosy within the forest, but Scottish weather in unpredictable and rain is likely. We had rain, but it didn't hamper our experience. The event is very well organised and runs smoothly. The guides are helpful and friendly. We loved every minute of this and will definitely be back. All I can say is go, experience the wonder for yourself. You won't be disappointed. It is truly beautiful.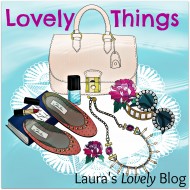 Disclaimer:- I was given 4 tickets to see the show, but I've wanted to go for years and was planning on going anyway and will be back. It is amazing.