I am a huge fan of reading, it's one of my favourite things to do in the world as I wrote about. A good book can make a bad day into a wonderful one and keep you there for a long time. Below are a few books which I hope to give to my daughter when she gets older, there are many more, but these are a start. What ones would you add?
There are many great literature pieces in this world. But there are pieces that are definitely worth to read for girls and boys too! These books will teach every little girl some valuable life lesson, encourage them to seek their dreams and might even show some great role models they should follow. Bellow you will find 5 books that meet these requirements for sure. Give it to your girls and have a great time reading and discussing it together!
Pride & Prejudice by Jane Austen
This real masterpiece and definitely one of the most famous love stories in literature can be one of the first books your daughter should read. It is very easily and playfully written, so reading it doesn't require a lot of attention or thinking. But apart from that, it teaches some great lessons too. And, in fact, it shows that no matter what you are thinking about that person at the first sight, it can be absolutely wrong.
The Handmaid's Tale by Margaret Atwood
If you really wish to teach your girl something, and she is grown enough, give this book for her too. This dystopian book will show a society there some women have only one job in that world. And that is definitely not being a maid. This book can really teach the value of controlling woman's body, and every girl should learn that lesson in her life as soon as possible.
Little Women by Louisa M. Alcott
Another great literature piece is great for teaching girls some life lessons too. Book tells a story about four sisters. We follow them during their transition from children into adults, them experiencing love, life, and loss together for the first time. This book is just perfect for girls because I do believe that every woman can find herself in it. While our little women can be introduced with some difficulties in life that are pretty common for many females.
The Hunger Games by Suzanne Collins
Although this book is also about dystopian future, it fascinates with a very strong female protagonist. In fact, any girl who reads about this strong, resilient Katniss won't hesitate to make her be her role model. And we, as mothers, should definitely support that. On the other hand, it is widely popular among teenagers, so you will keep your daughter in the stream of pop culture too.
The Diary of a Young Girl by Anne Frank
Finally, I do believe that the best book for girls, at an appropriate age, is this one. It is the real story written by a Jewish girl in the very beginning of Second World War. And it not only tells a heartbreaking story about one family's struggle to stay alive but also a story of a young girl, who grows in this environment. I really think you should give this book for your girls because it will teach them more than anything else in history classes. Just find the right moment when to give this book, and prepare your child a little bit before her reading it.
These are just a few books, there are so many out there and I hope to add my own to the list one day if you've followed my dreams post. What books would you add?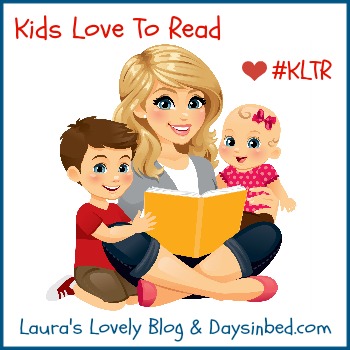 Disclaimer:- This is a featured post, but one I find interesting about so many amazing books.