I have a few weddings this year, one that has been and a few coming up. I haven't found anything I am comfortable in since my weight loss of 47lbs and counting. I didn't have THAT dress, the one I felt pretty in. This is where the amazing Damsel in a Dress comes to the rescue.
Damsel in a Dress, are an online store which stock the most wonderful dresses from occasion wear, evening dresses to casual every day dresses. Their dresses look and feel amazing and the quality is outstanding. They are designed and created in the UK and even off bespoke designs to suit. The dresses come in sizes 8-18 and fit a range of shapes.
When I was asked to pick a dress, I really struggled, there were so many pretty dresses to chose from. It was like being in a sweetie shop. When the dress arrived, I could not wait to open the gorgeous box. It comes packaged with Damsel in a Dress on the box and just looks special even before you peek at wait awaits you. I chose the Zsa Zsa Dress in Blue. And what a wonderful sight it was when I peeled back and opened the pink tissue paper.
The wedding I had last month was a ceremony and cake reception, I only had it on for a short time, and didn't feel I got to show it off enough. I am definitely wearing this to my little cousins wedding next month and feel pretty. The dress feels amazing to wear, it may sound strange, but it is comfortable and the material is thick and high quality. It is lined and even the zip has attention to detail. Most dresses I buy, I struggle to get them zipped up.
Here it is. I got this in a size 12 and may have gotten away with a 10, especially since I am still loosing weight, but it looks and feels wonderful, I am not letting it go. I love the look of it and the pleats in the skirt sit perfectly with the weight in the material. This is no light flyaway dress, this is designed to sit perfectly.
I was more than impressed by Damsel in a Dress range of outfits, quality and their prices. They have a range that suits everyone. I don't have the type of money to have these dresses as daily wear, but it is an investment and I will definitely by from here again, next time I have a special occasion to go to. The attention to detail is down to a fine art, from the box it is delivered in, to the zip on the back.
Shop at Damsel in a Dress and you will find that perfect dress and you shall go to the ball. Love to know what you think of this dress?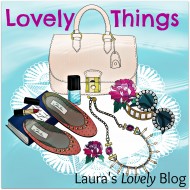 Disclaimer:- I was sent this dress to review, but as always my opinions are my own.